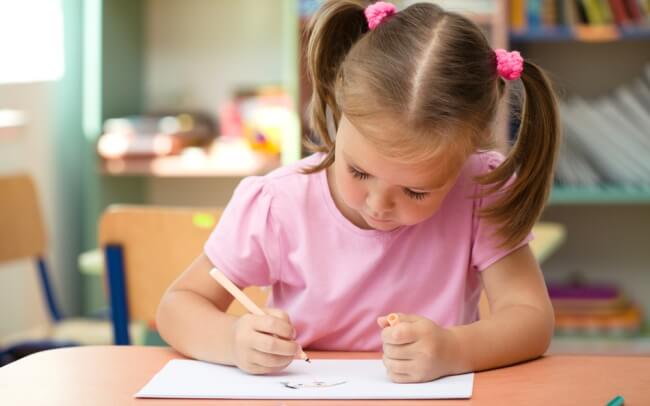 You aren't operating a childcare business to push paper. Unfortunately, many childcare facilities still rely on printed documents for everything from taking attendance to invoicing. Preparing so many forms, even when using an accounting package, can still take valuable hours away from your true passion: taking care of children.
With a quality childcare management software solution, you can automate your way to maximizing your childcare business potential. No more paper rosters. No more printed bills. All of your administrative tasks can be taken care of automatically, with very little work from you or your staff.
Simplify Administrative Task Work
How many hours are you spending on data entry, filing, and information management? Wouldn't those hours be better spent on developing business strategy, creating new activities, or using the savings to hire another teacher?
Digital childcare solutions take hours of mind-numbing administrative work off the hands of your staff and perform it quickly and automatically.
Digital attendance tracking eliminates the need for paper rosters and saves both staff and parent time during drop-off and pick-up.
Billing and payment processing eliminates the need to print invoices, enter attendance data, track late fees, and wait for checks to clear.
Automated account management monitors late pick-up fees, late payment fees, and expired documentation, and it creates notifications and fee additions without human intervention.
Automated agency accounting accurately posts subsidies to the appropriate accounts and pro-rates the resulting invoice.
Imagine morning and afternoons free of the everyday chaos of parents hunting for the correct attendance roster. Consider how many hours your staff saves when they don't need to print new rosters or review old ones for signatures, dates, and times. Your revenue stream runs more evenly than before when your payments are processed immediately and placed into the proper bank accounts.
No more keeping track of late fees, calculating subsidized payments, or other time-wasting busy-work. Everyone's day is simplified.
Build and Track Your Budget
Many childcare programs create a budget and monitor expenses using manual methods or a bookkeeping package. If the package does not integrate with other software, it is difficult to gain visibility into your facility's financials. Particularly for childcare businesses with multiple locations, keeping track of money spent and money earned becomes a multi-step process rife with errors.
Automated payment processing and robust reporting features make it possible for you to track the smallest details. Using software to track meals helps you modify your budget to eliminate wasted food and prepare meals that the children will eat.
Your revenue stream evens out across time as payments are received and processed immediately, instead of whenever someone can get to the bank. Generate reports using real-time data to build your future budget using accurate data.
Differentiate Your Business from Competitors
Today's parents have plenty of choices when it comes to childcare. How can you appeal to these digital natives that set you apart from other childcare situations?
Offer the convenience of online registration, enrollment, billing, and payment. Allow parents to pay their childcare bill using their method of choice. Use calendar-based enrollment to provide extra activities. Demonstrate the tight security of your facilities using digital check-in and check-out.
A parent portal integrated into your childcare management solution allows parents to do all these and more. You can share images and video of the children playing or participating in a fun and educational activity in real time. Parents can register and pay from a computer or smartphone instead of filling out manual forms and dropping them off or mailing them to your facility.
If your competitors haven't realized parents not only want these conveniences but expect them, you can make your childcare business stand out from the rest with digital ease.
Provide Superior Staff Support
Everyone appreciates tools that make their jobs easier. Give your staff, from administration to teachers, the tools to automate simple tasks and access to the same information across classrooms and facilities. Updating information from any computer at any location keeps information from slipping through the cracks.
The same database that notifies you when a child's immunization record needs updating can inform you and your teachers of required educational hours, certifications that are about to expire, and other information that you need to retain licensing.
Calendar-based enrollment with online payment processing helps you fill classes and notify of any cancellations. Childcare management software can even help you optimize the use of space within your facility by illustrating room usage graphically and in text form.
Integrated time-clock features keep you abreast of work-hours for payroll purposes and make it easy for your staff to begin and end each day.
Obtain Real-Time Updates for Real-Time Decision Making
Using last year's data to make next year's decisions just doesn't work in today's rapidly advancing and changing business environment. When every piece of data you need is added to the system in real-time, you can generate timely reports that help you map out changes not only for next year or next month but for today.
Data collection is only part of the process. Assembling that data into actionable information is the only way to keep your business growing. You can create a culture of constant improvement as you gather feedback from staff and parents. Learning where your business is strong or weak helps you make sound business decisions about where to apply resources or redesign processes.
Amplify Communication and Engagement with Parents
Parents want to know what is going on with their kids. Easy and open communication assures them of their child's well-being and that you can reach them quickly in case of an emergency.
Post pictures and video of a child's activities and classwork in a secure parent portal, where Moms and Dads can proudly watch their child's progress.
Provide immediate phone, text, and email communication for emergencies, either to notify parents en masse about closures, delays, or actions taken during extreme weather conditions or other disasters.
Quickly notify individual parents of anything to do with their children, such as the need for early pick-up due to illness or notification of injury.
When parents understand they will have full access to their children's activities and open communication with the teachers, you will retain your current clients with ease and attract new ones through word of mouth.
A high-quality childcare management software solution saves time, money, and resources while placing your business at the head of a crowded pack. Monitor accounts, gather data, and generate actionable reports that help you continue to improve your childcare business well into the future.