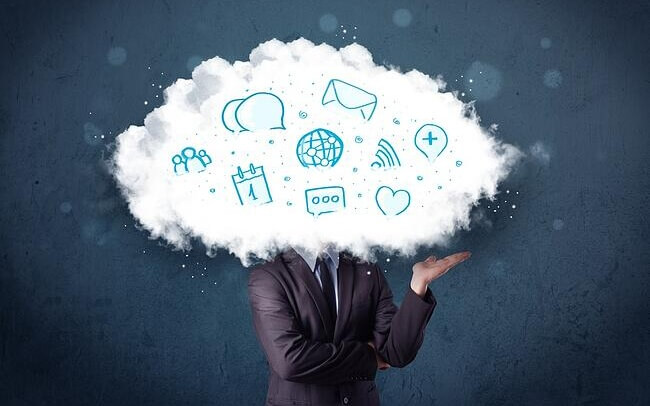 Childcare management software is probably the best thing since sliced bread for running any childcare business. Just think what sliced bread did to speed up PB&J sandwich production. On top of spending time with the kids, their parents, and your staff, there are numerous other tasks to manage -- from activity enrollment and scheduling to newsletters and communication with parents.
There are several factors to selecting childcare management software, but the most important factor is that you get a solution that suits your needs. Before you go shopping for your solution, take time to clearly define your processes, taking note of activities that are labor-intensive or create a lot of busywork. With this information in hand, you are now prepared to start looking for software.
What Is Childcare Management Software?
A childcare management solution is a specialized business software designed for use by pre-schools, daycares, and other facilities and organizations that take care of children.
Like all business software, the emphasis is on improving productivity by automating repetitive tasks, creating, and storing records, acquiring data, and reporting. Many solutions for childcare include accounting and other businesses processes while also performing other management activities specific to childcare.
Solutions are available for different size facilities, from family situations and small daycares to medium and large childcare programs.
The Goals of Purchasing Childcare Management Software
We spoke about these goals earlier but they bear repeating. The reasons you purchase software are:
To take over specific functions
To add to your current system
To replace your current system with a new one
To add flexibility
One of the most common requirements for modern software is the ability to communicate with multiple devices at any time of the day or night. Complete connectivity is often the goal with childcare centers, especially since you need to be able to communicate and update outside of normal business hours.
Key capabilities available in most childcare management software include:
Sign in and sign out via PC or tablet
Staff clock in and out
Online registration
Parent portal
Scheduling
Billing and invoicing
Calendaring
This is a short, general list of the types of functions childcare management software can perform. Today's solutions can perform a long list of operations and act as an information depository along with improving the lines of communication between everyone involved with the child and the business.
Budgeting for a Software Purchase
A complete software solution will pay for itself in labor and time savings, but this is no reason to break the bank with the initial purchase. If you have done your homework and determined which solutions will help you the most, you should have a good idea of your potential savings.
How much time and money will you save if you have software that makes it easier to:
Track attendance
Fill in daily worksheets
Audit sign in and sign out sheets
Be realistic about how much you can afford to spend. There are two different types of software you can consider purchasing.
The first is software that is installed directly onto your computer or computer network. This is called on-premise software and it requires a high upfront capital outlay. Once it is installed, updates may be an extra charge and you must use the software only on the computer(s) it is licensed to be used on.
On-premise software tends to be highly customizable and is as secure as the computer system/network you use it on.
The second type is of software is a cloud-based solution. The software stays on the vendor's servers and you access it through the internet. You can access your solution anytime, with any device, from anywhere you have an internet connection.
Instead of a lump sum upfront payment, you are purchasing a subscription, paid monthly or annually. Many cloud solutions include the price of updates and will work with you to schedule those updates for a time that will have minimal impact on your business.
To sum up, be aware of the following budgeting and pricing items as you shop.
Up front charges versus monthly or annual subscription
Fees and transaction charges
Ongoing expenses
Charges for updates
What about Technical Service and Support?
As you make your short list of vendors, inquire about service levels. What is included in your purchase? Will you receive help with the following?
Initial setup and implementation
Data import or transfer from old system
Training
You also need to learn:
Time of day and days of the week that service and support is available
Whether service is available during off hours, weekends, holidays
Whether the support is unlimited or if you only have a few hours per month available without an extra charge
Average response time for service calls
Availability of tutorials
Allowed method of contact: email, text, phone, instant messaging
Whether there is a customer portal for self-service, payments, and documentation
Investigate the Company
As you narrow your list, you need to find out more about the vendors under consideration. The most important issue for you and your business is whether the vendor listens to your needs before they start putting together a solution for you.
Once they understand what you need, then they can offer you the solution that will best benefit your childcare business.
Look into whether the vendor continues to update the software and is growing the company. At what frequency do they add new features?
Can you try out the software before you purchase it? A demo is a useful way to see the interface and to run the software through its paces, but you need to determine how easy it is to learn and whether it is a good fit.
Additional Features
The list of features available for childcare management is seemingly endless, but not every solution will have every feature you are looking for. Some solutions may come packaged with a certain set of features with more available for a higher charge.
Here is a further sampling of functions a software solution can take over to save you time and money:
Batch processing of payments and invoices
Comprehensive reporting
Data storage for items such as immunization records, medical information, parent pick up information, and photos
Flexible billing: hourly, daily, weekly, monthly
Prepaid attendance, drop off billing, and full or part time billing
Progress reports, incident reports, checklists
Tracking and generation of bills and reports with graphical or image based elements
Creation of USDA meal charts and menu planning
Activity planning and scheduling
Automated emails and text messages, including for emergencies
Childcare management software is available with almost any feature or function you could need, depending on your budget. You need a vendor who will become a valuable partner in using your software and growing your business. When it is time for you to invest in a childcare management solution, do your homework, determine your budget, and find a vendor who is willing to listen to and fulfill your needs.