Are you ready to make your facility's operations more efficient?
With over 74,000 students enrolled throughout the area, the Brevard Public School District administrators had a lot to keep up with. They needed a centralized management solution to increase operational efficiency. That's where EZChildTrack came in.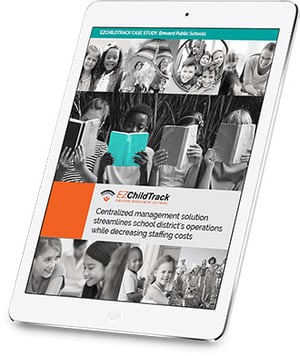 In this case study, we dive into:
Their challenge
Our solution to this challenge
How we ultimately increased productivity and decreased staffing costs
Simply fill out the form and learn more about how we helped Brevard Public Schools spend less time on operational headaches, and more time on what truly matters
—
delivering a quality education.