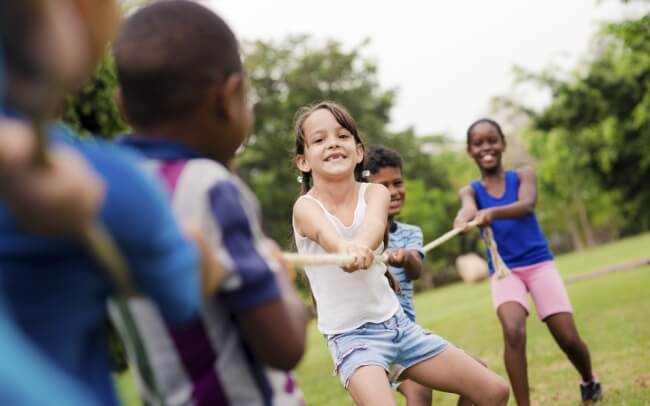 As the country opens up, people are looking at summer camps again. Summer camps provide several benefits. They get kids outdoors, provide opportunities to improve their social skills, make friends, and build their confidence. In the end, they go home with some lasting memories.
As a camp owner or director, you want to provide those benefits for as many children as possible without stressing your staff or wallowing in paperwork. It doesn't matter if your camp is sponsored by a church, is geared toward holiday care, or is held at the parks and rec. You need the right camp management software to streamline your operations.
The Benefits of Camp Management Software
Summer camp management software helps from the time you begin marketing your camp to the end when it's time to put together taxes. In between, it enables you to plan activities, register participants, and process payments.
Camp management software even helps you market your summer camp by giving you some perks to offer parents and children. For example, with the right software platform, you can provide a secure parent portal so Mom and Dad can register their kids for camp, see what they get up to all day, and pay the bill, all from their home computer or smartphone.
The software streamlines the registration experience for your customers while helping you find the best staff and facilitating communications to everyone.
Reduce the risk of losing paperwork and documentation by gathering and storing your data digitally. Put your data in the cloud to add a layer of security while taking advantage of the convenience of software as a service.
Cloud-based solutions are accessible 24/7/365 from any device and any location. There's no need to do everything from your desk or staff an IT department to take care of your computing needs. The software places the data in a centralized database where all the other applications can access it. It eliminates data duplication and errors.
Also, the software makes it easy to generate comprehensive reports while collecting all required documentation, from immunizations to digital liability waivers.
Camper Experience Tools
Camp management software should capture prospective camper leads. Once someone decides to participate in your camp, they should be able to input their data into a customized online registration form developed for your specific camp.
Campers should also be able to request roommates and choose their own schedules. Parents appreciate updates about transportation and the streamlined check-in and check-out process you can offer with the right software solution.
In addition, the software should allow you to automate group and camper scheduling, taking that task off your hands. It should also provide the capability to offer group leader tools and camper questionnaires so you can gather feedback.
Staff Features
Each year, you have to find the best staff possible to create the best possible camp experience. Camp management software helps you out. You can:
Customize your online employment application
Keep track of your interview notes
Automate the reference email process
Offer positions electronically
Facilitate onboarding
Using software to help hire and organize staff also comes in handy by standardizing your onboarding process. You can ensure everyone receives the same information, has the right qualifications, and has the same orientation.
Parent Portal
We mentioned the parent portal before. An online parent portal is becoming an expectation among today's busy parents. With a parent portal, you can offer:
Calendar-based enrollment, including information on various specialty camps or activities
Registration and payment online
Statements and receipts
Real-time communication updates, email, and posts on bulletin boards
Post images and videos of each child enjoying the amenities of your camp so their parents can see the good time they're having.
Communication Suite
Supporting real-time and scheduled communication is another essential job for camp management software. You should be able to send bulk emails to a specified audience or email list. You can create bulletins with updates, activities, and camp closings.
You can keep in touch with everyone from staff to parents using whatever communication link you need, from phone calls to texts and emails.
Registration and Billing
Registration and billing are two resource-heavy tasks where documents can easily fall through the cracks. Online registration eliminates the paper and the need for someone to transfer information from a form to a computer.
You can easily print payment reports, invoices, statements, and tax documentation with access to the centralized database. You can set up customized registration forms to gather all the information you require, then, using the data to schedule activities, living arrangements, and meals.
Track and manage registered and enrolled children while tracking and collecting payments online. Accept and process any type of payment:
Cash
Check
Money order
Credit card
Debit card
E-check
Besides payment processing, camp software simplifies partial refunds and cancellation transactions.
Finances and Logistics
Keep track of every penny. Take care of payroll, profit reporting, accepting donations, and camper accounts. Do you offer a camp store where the kids can "go shopping"? Let them create an account where Mom and Dad can place funds.
The software should provide the capability to customize payroll, configure financial reports, and manage inventory. You can perform revenue projections, export the data to another program, and analyze camper information.
Track families with financial assistance or subsidized fees. Offer scholarships and discounts. You can even automate attendance recording and reporting.
Meal Tracking
Use camp management software to plan and schedule meals, take monthly meal counts, and receive a nutritional analysis. Use the data to run USDA and CACFP reimbursement reports.
Safety and Documentation
Obtain, store, and access parent and child profiles with photos to ensure only authorized people pick up the kids at the end of the day or week. Keep an updated list of emergency contacts and immunization and medical files. Calculate appropriate counselor-to-student ratios.
Select software that lets you customize and store permission slips, roll call sheets, sign-in sheets, and birthday lists. Let it help you create a directory.
Quality camp management software is meant to make your life and the kids' lives you work with simple and fun. The better the camp experience, the more positive word of mouth you receive.
Then you can grow your business with less administrative busy work and spend your time providing a creative, enriching camp experience that campers will want to enjoy summer after summer.