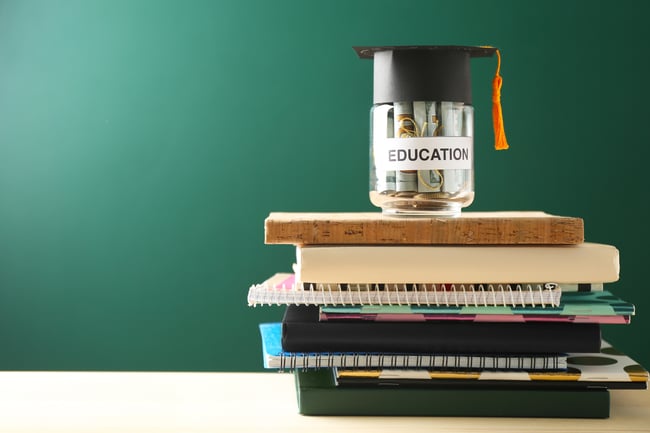 Tuition payments are what make your childcare center go 'round. But taking care of billing, invoicing, payment receipt and processing, plus keeping track of penalties can take a lot of time and effort.
With traditional tuition collection methods, you need to print out bills and mail them or place them in each child's folder. Then you wait for the checks to come in. Once you record payment, there are trips to the bank to process the checks and place the money in the correct accounts. Throughout the billing period, you have to keep track of late pick-ups and late payments. Sending reminders is one more step in an already lengthy process.
You can update and automate your financial processes with childcare management software to have hassle-free tuition collection as well as billing, payment processing, and account management. Continue reading to find out what you've been missing.
Parent Portal
The parent portal provides each client with a centralized hub from which to send and receive communications, invoices, payments. Parents can register and enroll their child as well as pay tuition online.
The parent portal provides a convenient way for you and your clients to make a tuition payment, among other things, as quick and easy as possible.
Email invoices and parent communications directly to clients.
Accept online payments.
Provide calendar-based enrollment.
Invoices emailed to parents ensures they receive the bill the same day you sent it. No more printing bills to go home in the child's folder or mailing them through the post office. You save paper and stamp money as well as time. There is no way for the invoice to be lost or overlooked.
To speed up your revenue stream, you can also accept online bill payment several ways, from credit cards to bank drafts. Each parent can pay their invoice immediately while you receive payment quickly throughout the billing period instead of all at the end.
Online registration and enrollment offer online fee payment while calendar-based enrollment helps you collect fees for special classes ahead of time while maintaining a list of children entering the class.
Account Management
Effective data management is your ticket to a smooth revenue stream and excellent business decisions. An account management application lets you collect data and automate billing, payment processing, and the addition of penalties.
Filter accounts according to billing status and account flags.
Access account balance and payment due information.
Track all communication with account holders.
Review and approve registrations and enrollment from the Parent Portal.
Account management does more than help you keep track of tuition; it automates the data gathering process and automatically notifies you and your clients when information requires updating. You can review all new accounts, track all communications, and store images of the children and family members easily. All data, including immunization records and demographics, is stored in a central database shared with all integrated childcare management software applications.
Payment Processing
Childcare software streamlines the payment process, automating the payment end of the billing cycle. Minimize accounts receivable and improve your financial picture.
Accept online payments from credit cards or direct bank drafts.
Offer to automate periodic payment, so parents don't need to worry about missing a payment.
Update payment methods or cancel automatic payments.
Process payments immediately and deposit funds into multiple accounts accurately.
Today's parents prefer to do as much business as possible online, and they are more accepting of automatic payments than previous generations. You can reduce your payment cycle and improve efficiency and accuracy by reducing the payment data entry workload.
Online payment processing is also a parent-pleaser, building up your parent satisfaction scores. Of course, you can still accept checks or cash if that is a parent's need or preference, but the majority of your payment processing takes place with little administrative intervention.
No trips to the bank. No waiting for checks to clear. Tuition payments arrive and are processed immediately.
Agency Management
If you work with families receiving agency subsidies, childcare management software makes dealing with them more manageable.
Automatically generate invoices for various agencies.
Post agency payments as efficiently as parent payments.
Set up special rules for agencies.
Transfer agency balances to parents or write them off.
Account receivables for agency payments are maintained separately for the agency and the parents. Each payment is recorded, and the amount paid for different children is applied to the respective account.
The same software solution also simplifies the acceptance of split payments and fees from divorced parents.
Calculate Penalties and Prorations
Chasing payments eats into your administrative overhead. Even though you charge late fees for payment and pickup, they are unlikely to make up for the time spent administering them. On the other hand, automating your tuition collection also allows you to calculate prorated fees easily for clients registering in the middle of a billing period.
Automation through daycare software takes the data gathered from your attendance tracking software, which records the time a child is picked up. It also monitors whether payments are received by the deadline. You can record penalties for insufficient funds also.
View your account receivables by the amount and the days delinquent.
Automatically mark accounts delinquent based on a predefined threshold dollar amount and days overdue.
Automatically suspend accounts based on predefined thresholds.
Define miscellaneous charges such as activity fees and late-pickup penalties.
The software can batch print or email statements and invoices with all penalties and fees added. Parents receive itemized statements, so they understand why each fee was charged.
Tuition collection need not be a hassle every service period. Instead of manually calculating tuition, fees, and penalties, set up your childcare management software to automate all billing and payment processing.
Take Advantage of the Flexibility of Automation
Automated tuition collection allows you to define customized service periods, so invoices are generated when you want, not when the system dictates. Just set a predefined schedule, and the software will take care of each client according to the rules you create.
Automating your tuition process also makes it easier to offer a variety of discounts. Perhaps you wish to provide discounted tuition for any children enrolled from the same family after the first. Maybe you would like to run a limited-time offer to generate business.