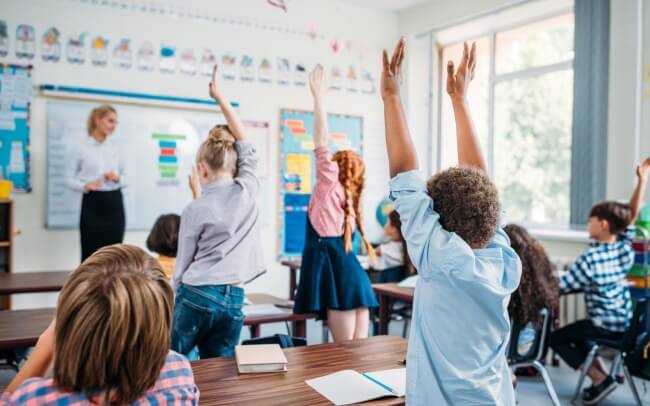 While price should not be your sole parameter for selecting a software solution, it is still a crucial piece of information. You need a solution that does everything you need, but it must also fit your budget.
The price of online childcare management software varies between vendors and you may find it difficult to compare apples to apples between two similar offerings. However, if you understand the elements included in developing the cost of the software, you may find it easier to make distinctions of value.
What is included in the cost of online childcare management software? Moreover, how can you justify your choice?
Justifying your software selection
When developing your budget for childcare management software, include not only your requirements but the reasons you have for subscribing to a solution in the first place.
This is software you will use almost daily. Everyone should find it quick and easy to learn.
Choosing the right software the first time ensures you cost-effectively maximize your productivity.
Do not focus solely on the initial price or monthly payments in isolation from other factors.
You may be tempted to buy an inexpensive solution now with the thought of integrating new modules later or migrating to a whole new solution. Unfortunately, you may find the final price to be much higher than the initial quote.
Also, you may spend more when it comes time to upgrade if you move to a new system. You will lose time to training, data migration, and lose productivity for a time until everyone is up to speed on the new system.
Also, you will have spent money buying two separate solutions instead of purchasing the one that will scale with your needs.
The number of "seats," stations or students
One factor included in the price for online childcare management software is the number of stations, "seats," or users of the system. You will pay more per month as the number of users rises. Alternatively, you may receive a per-seat discount for larger volume or you can get a deal if you need only a small number, typically three.
In the same vein, many cloud vendors charge per student. Usually, they offer a monthly charge for a range of student body sizes; the price increases as your clientele numbers improve. After all, the more students you have, the more data you need to be stored.
Upgrade costs
Upgrades and updates are often included in the monthly subscription price. Since you pay each month there is no need to bill you separately for updates. They are performed automatically with the least possible disruption to your service.
The vendor pays staff to develop and install these updates and offsets the cost by adding this element into the monthly service payment. In return, you receive updates to your system as frequently as needed for no extra charge.
If you used installed software (software installed directly onto your computer), you would pay an additional amount to purchase the upgrade separately, potentially paying as much as the original software application cost. Also, you might need to pay for IT staff to install and maintain the software for you, and your productivity could be disrupted if problems occur.
The cost of support and training
The cost of support should always enter the equation when determining the final cost of your software. Part of your research should include how each vendor provides support and whether there is ever an additional charge.
For example, a vendor may offer free online self-service and email support but charges for phone or text support. Alternatively, you may receive free phone and text support during typical business hours Monday through Friday but are charged for after-hours support. If you operate early in the morning, late into the evening, or on weekends, any immediate support you need will be an additional charge in this case.
Training is another cost that can figure into the total price of the software. Many childcare management software solutions are highly intuitive and easy to learn, but training from the vendor can provide you with insights to the software you won't get otherwise.
Training may be offered as a series of online tutorials, live or recorded webinars, or on-site training. Ask each vendor under consideration how much and what type of training comes with the package and how much additional training would cost.
Remember that you may require new staff training in the future. If you don't feel comfortable training someone, you may prefer the vendor to do it.
Add-ons and options
Some solutions come in separate modules for each functionality. There may be a module for attendance, another for billing and invoicing, and yet another for meal tracking or enrollment. Each module may be priced separately and treated as an add-on to your basic system.
A vendor may have a variety of options available to enhance the basic application. If you have done your initial homework and determined your requirements, you may be able to select only those options that work for you. However, you may also get stuck with features you will never use that slow down the system or make it more difficult to operate.
A solution may be bundled for various sizes and types of childcare facilities and the monthly subscription for each based on the seats, number of children, and options within the bundle. Ask what is included in the base price and learn if it will do everything you need. If not, find out before you subscribe how much a system would cost that does all of most of what you require.
The number of students, active and inactive
A cloud-based software vendor rests its reputation on reliability and storage space. If you determine you need to save the data for students who have become inactive, a charge for storage may be included in your subscription. Also, the more students you enroll, the more storage you need for student data and everything else you need to support them.
Meal tracking data, enrollment and registration, and other items may increase as your business grows. Talk to your vendor about storage limits and when or if an additional charge for storage, back up, and disaster recovery may apply.
What does online childcare management software cost? As you can see, it depends on a number of factors that may not be the same from vendor to vendor.
As a business owner, whether you are a small business or an enterprise with multiple locations, you will save yourself money and improve productivity by defining the business problem that you need to solve and determining your requirements before you go shopping for a solution.
As you research childcare management software, keep the factors above in mind as you compare costs.