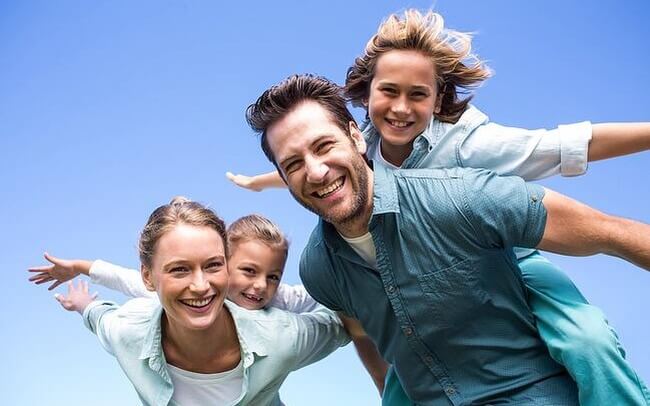 Beyond price, what do parents look for in a childcare center? Sometimes it can seem rather capricious, but a variety of surveys have shined some light on common concerns and the impact of a variety of factors that drive the parents' decision in a childcare center.
Some of the results were a little surprising, and certainly, not all parents are in lockstep. What one parent thinks is of extreme importance may have little impact on the decision of another. Other responses seem counterintuitive if not considered in from the right perspective.
Here are some of the top reasons parents choose one childcare center over another and a few reasons that make them decide on another.
Finding Childcare
By far, the number one way parents prefer to learn about a childcare situation is through referrals (82%) They find recommendations from other parents to be trustworthy, believing that no parent would recommend a center that was dangerous or of low quality. A large portion of respondents used more than one method of looking for a facility.
Online search (primarily Google) was the next most common way of finding childcare at 52% of respondents. Because over half of respondents used Google to find childcare, you need to be sure your website contains all the information parents need to know in an easily accessible format.
The home page should have your business name, address, phone number, and an email address. Placing the age group, you accept, and the type of educational facility you run would be smart additions to the home page.
The site should be easy to navigate.
Other information must be easy to find, including pricing information and available payment options.
Once parents have created a list of potential centers, they begin narrowing their choice.
Top Concerns Among Parents
It should come as no shock that parents insist on a safe and nurturing environment for their children. Parents placing their babies and toddlers in care are often tense about leaving such a young child with strangers. Other top concerns included:
The educational philosophy of the center
The responsiveness of customer service
Whether the staff meets the minimum educational requirements and receive high-quality continuing education
Educational philosophy is used as a differentiator between centers and is not really a negative. However, poor customer service and inadequately trained staff have no place in any quality childcare facility or any other business.
What Impacts the Final Decision?
The factor that has the most impact on a parent's final decision is the quality of the staff. Parents know that the adult influences in their children's lives have a significant effect on future educational attainment and life choices. They want highly educated, nurturing people watching their children and setting them on the course to academic success. Quality of staff earned an average of 31 points out of 100 according to one survey.
Other factors that determine the choice of facility are as follows from the second most important factor to the least.
Distance from home (20/100)
Facility (15/100)
Distance from work (13/100)
Curriculum (10/100)

Schedule (7/100)

Meals (4/100)
When you hire staff for your childcare center, your primary focus should be educational attainment, attitude towards children, and willingness to continue to learn.
The Primary Decision Driver
Once the parents have narrowed their choices as much as possible, there are two drivers that persuade a parent to choose one facility over another.
One is the chance to bring their child on a "play date" at the facility. It allows them to see how their child interacts with the environment and to the people who will be with the child daily.
The second driver is a tour of the center. Parents want a look at the environment and the ability to see how other children appear to react to the environment. You don't need to offer both a tour and a play date, either is sufficient. It's worth it to ask a parent which activity would reassure them the most about sending their child to you.
Contact Preferences
Obviously, if people require childcare, they are likely on-the-go. Most parents prefer to communicate via email because they can respond when time permits. Phone calls are a close second, particularly for emergency information. Less than a quarter of people prefer face to face communication although that percentage may not take into account the daily communication that takes place at drop off and pick up every day.
Waitlists: Negative or Positive?
If you have a waitlist, your reputation as a quality childcare center is confirmed. In short, a waitlist is seen as a positive reflection of your facility and adds the impression of exclusivity. The fact that a center has a waitlist actually prompted over a third of parents to apply as quickly as possible while another third requested a tour (one of the primary decision drivers above).
The presence of a waitlist caused very few people to remove a center from consideration or move it to the bottom of the list.
What Parents Don't Like About the Enrollment Process
Parents don't like uncertainty regarding the number of openings a center said they had. They also did not like a lack of trusted referrals to a center, no matter how positive the center appeared on paper or on tour. When parents are seeking childcare, they don't have the time or flexibility to be given conflicting or incorrect information about a facility's ability to take their child.
Other things that aggrieve parents include the application process in many facilities, a lack of contact from the center after application, and an unclear application process. Finally, most parents don't like application fees.
As with any process, the simpler you can make it the better they will like it. Again, parents are already uneasy about leaving their child in care. Making them work too hard to complete an application or being uncommunicative once the application has been sent will put black marks against your ledger. Even if your center is selected, you will have an uphill battle keeping them there because parents who already perceive issues will use any further negative experience as a sign to take their child elsewhere.
As far as trusted referrals, if you run a quality childcare, you should have no trouble earning the trust and advocacy of parents. Make certain that your website contains testimonials from parents and be prepared to provide references so prospective clients can speak with someone who is familiar with your business.
Of the factors that parents look for in childcare, several can be improved in your center with childcare management software. Online registration and enrollment and the ability to invoice and process payments online are some hidden characteristics that parents may not think to ask about but that could tip their decision in your favor.
To draw parents to your childcare establishment, gather referrals and make them accessible to prospective clients and create an easily navigated website that is on the top of the search engine result page. Make sure you have quality staff and provide excellent customer service, and you will have a waitlist every other childcare center envies.