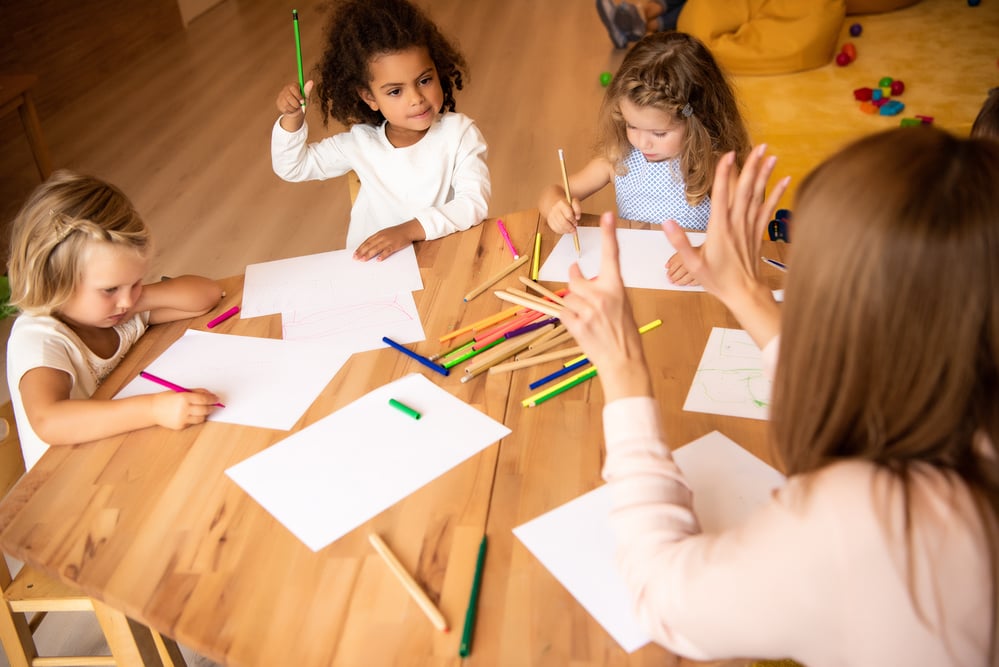 There is no question that quality afterschool programs provide enormous benefits to the students and communities they serve. Any improvement increases those benefits in many ways. As the director of an afterschool program, you need cost-effective ways to advance learning, find funding, and promote your program to those in need.
Childcare management software supports all of your efforts, providing numerous applications that increase the afterschool program's profile through daily operational benefits, data management, and reporting.
The Positive Outcomes of Quality Afterschool Programs
According to the Rand Corporation, afterschool programs have consistently shown positive benefits for youth, such as:
Improved safety and supervision
Higher student assessment scores
Improved student behavior, social skills, and emotional well-being
Afterschool programs and summer programs provide young people with a safe space that includes adult supervision, enriching experiences, and skills development.
The National Conference of State Legislatures observed that more than 1.8 million participants are served by 21st Century Community Learning Centers alone. It also references research showing that the hours spent outside of school presents "…unique opportunities for narrowing the achievement gap, especially among low-income children."
However, paying for these programs can be a challenge in low-income areas where reliance on public funding is high. The public supports investment in these initiatives, but as you probably know, funding streams are always in danger of being cut.
Competition for public dollars is fierce. Having the right data and evidence to support grant and funding initiatives can give you an edge over others seeking a slice of the pie.
The Relationship Between Afterschool Programs and Student Behavior and Academic Success
Attendance is one of the most crucial requirements for afterschool programs to work their magic. If the students don't come, no benefits are gained. The more often youth attend the program, the more benefit they receive.
The American Savings Foundation, an educational grant providing institute, specifically calls out the best practice elements of operating three to five times a week and recording program attendance to show consistent youth participation as conditions for receiving funding from it.
Actively managing parent pick-up also adds another layer of security to the children's lives.
Childcare management software streamlines attendance monitoring and provides data to help you learn how many children come to your program over any period of time. It also creates a safer environment for students leaving for the day, with efficient check-out and accurate information about who is allowed to take a child from the program.
Program quality is another critical element of a successful afterschool program. Your program should dovetail with the curriculum taught at schools that feed into your program. Information sharing is vital to planning and scheduling lessons and activities that complement the information provided in school classes.
Childcare management software makes data sharing easy with flexible and automated data entry and reporting. Also, the included parent portal can be used to keep communication lines open, not only with parents but with teachers and administration. You and the schools can make documents available, share information via email, and keep tabs on students.
For example, a teacher with students in your program can send reminders for homework or links to curriculum resources to the program to keep everyone aligned.
Program quality is also impacted by the quality of the teaching staff. Experienced teachers and assistants command higher wages, which makes hiring an issue for any program no matter how well funded. However, if you can create efficiencies in your operations, you can save enough to increase the wages you offer, allowing you to hire more highly qualified staff.
The Challenges of Research on Afterschool Programs
Data acquisition is a challenge when researching afterschool programs. Your funders want evidence of your activities and success while other researchers want to be able to point to academic and social gains. Gathering data on afterschool attendees is not as rigorous as it could be due to uneven attendance numbers and differing methods of gathering information.
Students in afterschool programs do not attend every day, they may arrive late or leave early and thus be unavailable for studies or surveys, which are relied upon heavily. Another challenge to researchers is the lack of research experience of many afterschool program directors who may be paired with evaluators who lack understanding of out-of-school time initiatives. These challenges create a research-practice gap, which can be a frustrating experience for all concerned.
With automated attendance and other features, childcare management software can help close the gap by creating an accurate database of easily accessed information about enrollment, tuition, subsidies, and more. If the school is equipped with the same or compatible childcare software, comparing common data sets becomes a breeze. Most software will allow data to be extracted to an Excel spreadsheet. If necessary, you can retrieve the data from two different systems and compare them directly.
Calendar-based enrollment can offer other research benefits. Let's say you want to determine which activities draw the most participation. Set up classes within the software solution and track enrollment and attendance per activity. You can see which ones are the most popular and gather data on the types of activities the students in your programs are happy to attend.
You may also get insight that can guide grant application and other funding initiatives.
Use Reporting to Support Grant Applications
Appropriate funding is at the heart of a quality afterschool program. It pays for experienced teachers and staff, activities and materials, and much more. But grant funding agencies don't just hand out the money; they want to see exactly how your program is already performing and whether you are planning to put the money to the best use.
With the flexible and customizable reporting features, childcare software can provide compelling, easy-to-read presentations to include with your grant application documents. The more precise and more persuasive you can make your application, the better your chances of receiving much-needed funding for your program.
Even if your first application is rejected, you can go back to your reports and improve them before submitting them again. The system is highly flexible and uses data from a centralized database. There is no issue with duplication of information or errors caused by copying data from one place to another.
Improve your afterschool program by using a software solution created for the purpose. Save time and money by improving processes to become more efficient and put that money towards more important goals than repetitive task administration. Provide funders with accurate and extensive data about the success of your program, and keep everyone in the loop through streamlined communication channels.