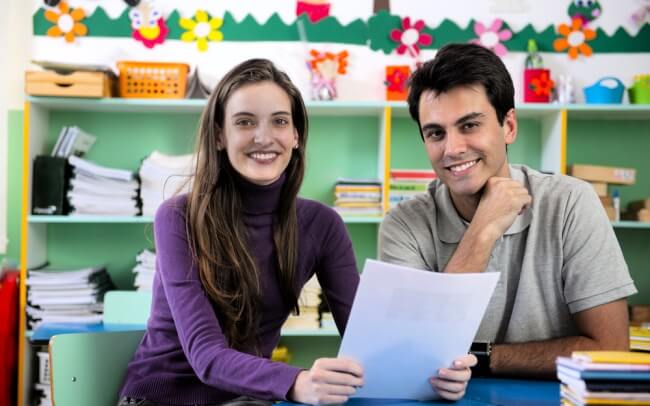 According to the report Parents 2020: COVID-19 Closures — a Redefining Moment for Students, Parents, and Schools, children spend an average of 4.2 hours per day on remote learning. Parents spend about 2.5 hours per day to support their children's education.
The move to virtual learning has opened the eyes of many parents about what their children need to learn and how well they learn it. However, 92% report their children are at or above grade level in reading and math, while the National Assessment of Educational Progress shows the real average to be closer to 37%.
This single data point shows how teachers and schools need to communicate more clearly and often to parents about their children's education.
What and How to Communicate
In general, parents need you to do three things:
Share on a predictable basis.
Schedule meetings for messaging.
Use multiple communication channels to reach them.
If parents know they will hear from you every day at four o'clock or every Friday after school, they are more likely to get the messages you send. If needed, schedule a meeting for essential items such as issues with behavior or lack of progress.
There are so many ways for people to receive information these days. Some prefer email, others want to get a text message, while a fair share of parents relies on social media to keep up with their children. Use the appropriate channel(s) to alert parents about school closures and exposures to the SARS-CoV-2 virus. Include every change that parents may need to know from meal service changes to technology needs. Keep them informed about emergency services and support as well.
Daily Email and Online Updates
Some schools send a daily email to each parent to share current news and information on how COVID-19 impacts children's days. Teachers with dedicated email addresses are reached for additional help when needed. At the same time, a school account can be established to gather comments and questions.
The school website is another appropriate place to publish changes and manage expectations. Parents often check there first when they hear of something that may affect their child's school day or routine.
Social Media
Schools with social media accounts use those channels to reiterate news from the school website, give shout outs to students and teachers, and to connect with parents who prefer Facebook or Twitter to checking their email every day.
A few schools offer counseling via text message, someone real-time medium that maintains privacy yet gives students a familiar way to reach out and get help.
Teachers may use parent feedback from social media to provide a creative learning experience, especially when school has moved online.
Social media also allows schools to share important updates from other agencies, reassuring parents that the school is aware of events.
Bibb Hubbard, Founder and President of Learning Heroes, states, "What we are hearing from families right now is that even as challenging as school closures have been for them, they are looking to next year as an opportunity to engage even more deeply with their children's teachers and schools. This is a moment to establish clear expectations for parent-teacher relationships grounded in trust and a shared understanding of the child's progress and academic achievement."
Up your communication game to keep parents in the loop, where they want to be. Don't let them learn about school closings, rules, and events from another parent on Facebook. Put together a communication policy and work to reach every parent on the channel they prefer.
Parents need to know how their kids are really doing. Now is the time to make that happen.