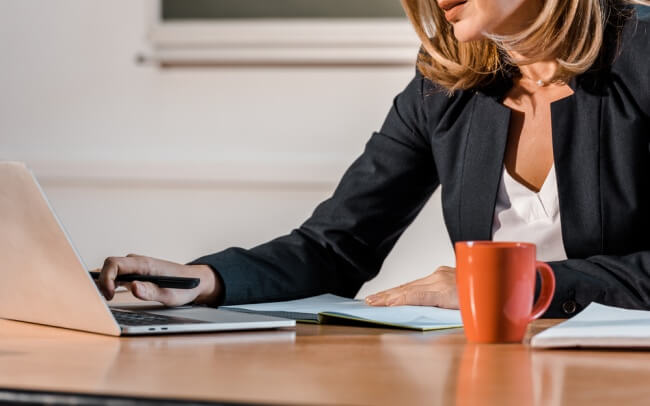 Daycare.com states that one of the most common problems childcare facilities face is nonpayment. Issues occur most often when operators allow families leniency in paying bills, which seems like the right thing to do when money is tight, but actually harms the business in the long run.
The leniency becomes an issue when other families learn of the leniency one client receives and expect the same. Also, a client granted leniency may assume it will always be given. Facilities that ask for payment after services are rendered enter into dangerous financial territory quickly, although daycares that charge prepayment also suffer.
If you find your childcare center in this situation or have no strict policy on late payments or other billing issues, you should consider revamping your billing and payment process, including the acquisition of software to streamline your accounts receivable.
Defining Accounts Receivable
Accounts receivable is a standard business term for invoices awaiting payment. Typically, billing is weekly, monthly, or (occasionally) annually. The longer the invoices age, the slower your facility receives payment. If your accounts receivable grows too large, your cash flow suffers and could cause you to default on bills you owe.
Many small businesses, including daycares and smaller childcare facilities, rely on manual processes for invoicing and payment processing. The practice can result in errors, including clerical and math errors and lost checks and documentation.
Why You Should Automate and Optimize Your Billing Process
There is nothing but upside in automating and optimizing your billing process and procedures. Everyone benefits.
Parents can pay quickly and easily when you use automated billing. The system sends out invoices and reminders automatically, without intervention from staff. You don't need to remember to perform billing or spend time printing invoices and placing them in children's folders.
An automated system simplifies policy enforcement. Late payment and pickup fees are automatically added to a client's bill. The client always receives the invoice on time. Also, automating accounts receivable makes it easy to mitigate human error. Payments no longer fall through the cracks, and data entry errors are a thing of the past.
Another benefit of automating accounts receivable is the capability to provide payment options. A childcare management solution containing accounts receivable functions allows you to offer payment by check, credit or debit card, and automatic withdrawals. Best of all, parents can pay online.
Millennial and Gen X parents increasingly expect to conduct business online using a smart device or PC. Offering online payment could be the differentiator you need to win business from a competitor.
Emphasize the security of your digital payments in your marketing materials.
Optimizing Accounts Receivable
An optimized billing and payment process begins with a clearly stated policy at enrollment and registration. Using an automated solution provides efficiency in providing documentation for policies to be included in each enrollment packet.
Make every policy crystal clear, especially financial details.
Tell parents exactly how and when your business sends invoices and how they can make payment.
Detail how they can make payments.
Explain late policies, including late payment and late pickup penalties.
Create a step-by-step explanation of each payment process and plan for every payment scenario.
Along with optimizing accounts receivable, you can easily add a list of dates your facility is closed, enumerate field trip and miscellaneous fees, communicate bounced check fees and credit card transaction and processing fees.
Don't forget to add the expected registration or enrollment deposit due dates.
Digital Attendance Calculations
Automated invoicing receives data from digital attendance and calculates payment based on the number of days or hours of care. The centralized data system provides real-time reporting of hours and days of care provided, payments received, and payments pending.
You can easily track sick or vacation days, overtime fees, and late fees calculated by the solution.
Streamline Accounts Receivable Processes
A childcare management solution offers automated invoicing and payment processing. With automation, you can provide several different payment scenarios, including partial payments. It also allows you to take digital attendance and tie the data into the billing system.
Automating invoices takes a recurring administrative task off your hands. Also, it gives parents accustomed to paying bills online an efficient and easy way to keep up with your invoices. Automated invoicing or billing is the easiest way, by far, to streamline administration when payment is due.
Here's how it works:
You set up a recurring payment plan in the system for each client family.
The system automatically generates an invoice for each client with a payment plan in place.
You select what documentation or invoicing information parents receive.
The payment plan includes the method of payment — e-check or automatic withdrawals (AHC), credit cards, debit cards, checks, or money orders.
Remember that invoicing is separate from payment processing. Automated invoices notify clients that a bill is due. Automated payment processing makes automatic withdrawals from a bank account or credit card.
Some solutions allow one but not the other. Choose a fully-featured childcare management solution to handle both.
Automated payment processing streamlines your cash flow. Instead of waiting for a single time to make payments to the bank for deposit, the solution processes the payment as it is received. Revenues smooth out over the month, and you have more time to deal with delinquent accounts.
Delinquent Accounts Processing
The childcare management solution also tracks nonpayment and late payment. You can set thresholds in the software at pre-determined levels. For example, you can have the solution terminate a client after the third missed payment.
The termination process can be automated as well, including the timed sending of reminders for payment and notification of imminent termination.
EZChildTrack Automates Accounts Receivable
EZChildTrack makes it possible for you to automate every aspect of your invoicing and billing process. It automates invoicing and payment processing. You can easily accept partial payments without adding to your administrative burden.
Partial payment can help families with budgeting. It might be easier for them to pay smaller amounts more often as they receive wages or sales remittances.
EZChildTrack provides a safe and secure payment environment. Highlight payment security during payment plan set up and reiterate it with each invoice and reminder for payment.
Increasing trust in your payment system encourages parents to commit to automated billing and payment. They log onto their parent portal more often, keeping them from moving between checks and credit cards for payment.
Contact EZChildTrack for more information on how automating your accounts receivable can benefit your business cash flow.