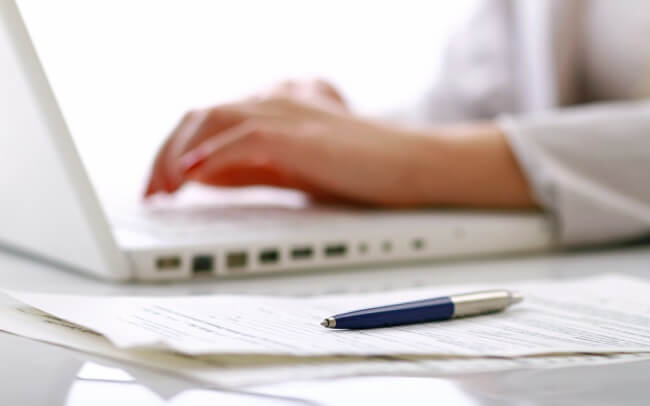 Administrative tasks are often repetitive and time-consuming. A study found that 22% of an employee's time is spent on repetitive tasks. They add little value and can be the source of errors. The easier they are to perform, the more time your staff has for the important things in business — your customers.When you manage a childcare business, your employees shuffle paperwork daily, transfer information from one place to another, and generate reports that land on your desk to review. Then those reports must be filed while yet more documentation accumulates.
Increased efficiency means improved productivity and a more content workplace. The impact of increasing efficiency on your business means you reduce manual labor like typing, transferring, and filing information. Instead, you can place all data processing online, where you can access it quickly for real-time business decisions and long-term planning.
Here are five ways to help your administrative staff be more efficient.
Digitize Documentation
For every staff member and student, you must maintain a raft of data. You collect, update, and store it in an unending procession of paper.
Instead of paper, use technology to wipe away the paper dust and dump the file cabinets. Adopt software to allow you to easily input information in one place to be used across all functions. Once the data is in the system, you can easily edit it as changes occur.
Manage user logins, distribute information on bulletin boards or dashboards, and manage information about events and classes.
Placing all your information in an electronic database integrated with your business and classroom software allows authorized users to access the data they need from any device while keeping it secure. Store documentation in digitized form and your file cabinets can be thrown out.
Promote a Stress-Free Student Environment
It almost goes without saying that the less harried your staff is, the less stress they communicate to the children and their parents.
Scheduling events and creating a reliable calendar helps parents, students, and staff plan their time. Schedules create smoother transition points throughout the day, reducing stress and making your childcare facility a happy place to be.
Allow parents access to information through a dashboard or parent portal so that they can anticipate activities like field trips or classroom celebrations. Use the portal to collect enrollment and registration forms so parents can take care of them at home and at a time of their choosing.
If you run an afterschool program, provide students with the ability to check-in and out electronically or stay in the loop about tutoring and homework help.
Children, even infants, pick up on adult stress more quickly than most adults imagine. If the grown-ups are calm, everyone feels better.
Manage Classrooms Effectively
Room scheduling helps you avoid overcrowding spaces and manage the number of children in the hallways. With electronic scheduling, you can see at a glance how your classrooms are utilized and how many children are in any given room.
Use real-time data collection to plan future classroom use, sort out current problems, and streamline facility activities. Effective classroom management reduces waste and assists with cleaning protocols and social distancing. Taking inventory according to upcoming class needs is easier as well.
Manage Staff and Teachers
Not every employee fulfills your expectations in terms of performance. In some cases, they may not understand their tasks, while in others, they are simply unqualified for the position.
Observe your staff every day and keep notes on performance. If you see an issue, address it immediately; don't wait for a monthly or annual review. Most people want to do a good job. If they are failing to do so, it is reflected in their productivity. And when one person is not doing the job well, it creates a ripple effect on the rest of your business.
Develop an evaluation process that helps you and your employees identify opportunities to improve. As a last resort, you have the information you need to separate an under-performing employee and replace them with someone more qualified.
Schedule School Holidays and Leaves
As mentioned above, providing schedules ahead of time relieves quite a bit of stress on both teachers and parents. Most public school systems release the upcoming school calendar several months before classes begin in the fall.
Providing this information reduces absenteeism for staff and students. It mitigates confusion around times that parents typically have time off work.
Improve Efficiency with Scheduled Reports
Instead of purchasing a separate solution to help manage your administrative staff and teachers, EZChildTrack introduces scheduled reports to reduce the amount of time you spend generating and distributing documentation.
Keeping your administrative and reporting solution in one place makes it easy to share information and reduce errors that might creep in during a manual data transfer.
Determine your business's specific pain points. Which reports do you need regularly? Are you struggling with the curriculum? Do you have trouble keeping up with immunization updates? Are your financials something you hate to work on?
EZChildTrack's scheduled reports ensure you don't miss a date, and you don't need to print, disseminate, or file reports.
Schedule report generation or email on specific dates or intervals to the appropriate party.
Obtain all reports from a single software solution, a time and money saver.
Use it to address specific topics or issues when needed.
The less bogged down your admins and teachers are with shuffling papers, making schedules, and remembering to create reports, the less stress they are under. Then they have the mental space to work with the children in your center calmly.
Contact EZChildTrack to learn more about scheduled reports and how to administer your business efficiently.