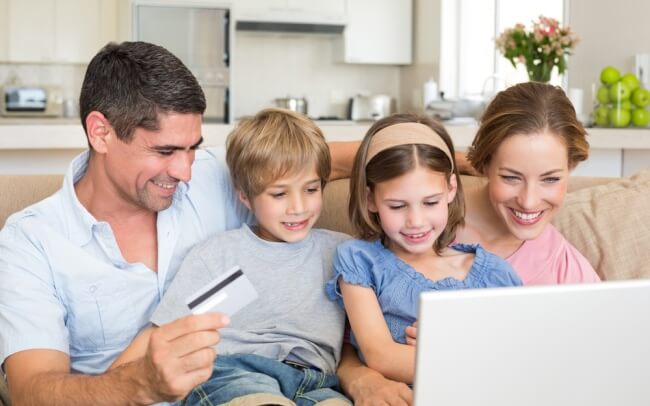 EZChildTrack's online billing feature streamlines your billing and invoicing activities through automation and electronic communication. Performing all the necessary accounting and financial functions for accounts receivable using a manual process takes hours every week that you could be spending on curriculum planning and business growth.
Automated billing eliminates repetitive data entry tasks as well as data entry errors. There are no lost or skipped invoices. Once the information for your client is entered into the system, the software takes care of the rest. Everything is encrypted for security.
Here is a walk-through of our childcare management billing application so you can see for yourself how the system can help you save time and money while increasing revenue.
Set-up
Upon implementation of the childcare management software, the user sets up the billing application to operate according to the organization's requirements.
Set the system to bill weekly, bi-weekly, or monthly.
For each parent account, enter the tuition due for the time period.
Enter the data for late pick-up, late payment, and non-sufficient funds fees and charges.
Add family discounts if you offer them.
Offer split fees for divorced parents, and separate family co-payments from agency subsidy payments.
Once you have entered your financial data and customized it to your business, you are ready to begin automatic billing according to your facility's schedule.
Billing
Once you have set-up your billing process with the required data, the system automatically links the fees and charges directly to the child's schedule. EZChildTrack automatically generates invoices based on your predefined schedule. Parents can view their invoices from the parent portal or you can email the invoices to all parents in a single click. You can accept ad hoc or one-time payments as well.
You can setup drop-in charges, where the system can apply additional fees using information from the central database that provides check-in and checkout data and attendance information.
If your parents prefer a hard copy of their bill, you can print out a single client copy or batch print invoices to present to parents each billing period.
Payment processing

Using the online billing software, you can accept a variety of payment types and eliminate trips to the bank to deposit checks and cash. Instead, payment is processed 24 to 48 hours more quickly than cashing a check, reducing your payment cycle.
Parents make payments online with a credit card or bank EFT. Also, you can accept e-checks, processing checks as you receive them and returning the check to the parents once it is posted.
Parents register for automatic or recurring payments with the method of their choice using the auto-pay function in the Parent Portal.
Parents update their payment method or cancel it altogether through the Parent Portal.
Deposit receipts immediately throughout the billing period rather than batching them for a trip to the bank.
Reduce payment data entry and improve efficiency and accuracy.
Keep up with deposits without losing checks or allowing a late payment to fall through the cracks.
An automated payment processing system operates behind the scenes, allowing you to track your business from a single billing dashboard. Payment failures are immediately reported to both you and the parents of your students, allowing them to correct the issue and pay before the deadline.
Deposits can be split between multiple bank accounts without intervention. If you have different accounts for operating capital and taxes, you can set deposits to be shared between the accounts. All transactions are recorded and available for reporting.
Every transaction is recorded on an account statement parents can access. Also, the software sends clients with auto-pay a notification when a credit card is about to expire.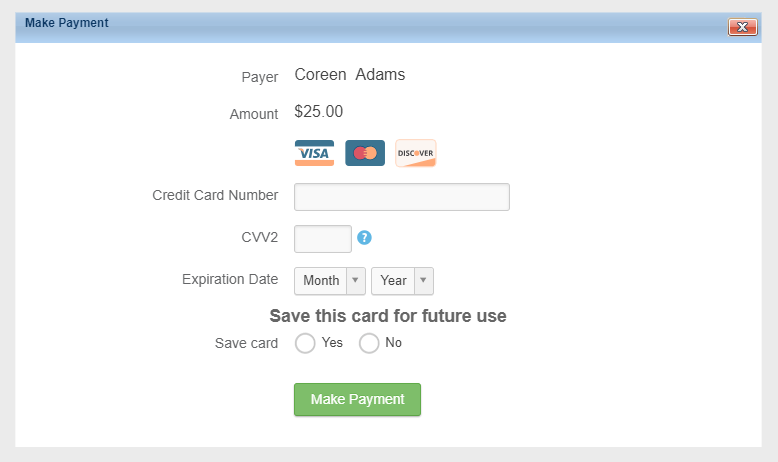 Subsidized payments and agency payments
For parents who receive assistance from a government or charitable agency, you can automatically generate statements for the agency and accept subsidized payments. The application allows children to enroll in your programs with a subsidized fee based on the agency approved subsidy. It maintains separate accounts receivable for the agency and the parents for ease of tracking.
The software applies the subsidy to the correct account according to the billing rules you set up with your solution. In addition, you can print agency invoices and statements, post agency payments, and make a provision to transfer the agency balance to the parents if needed.
Related reading: How Childcare Management Software Can Help Streamline Government Reporting
Split billing, refunds and delinquent accounts
If you have a family in which the parents or guardians do not share a home, you can accept split payments from each parent or household. Typically, each parent pays on alternate months. If payment is late, the responsible parent receives a notification.
If you must return payment, the system can issue a full or partial refund. Parents may not always know when they will need to take a child out of care. In the event they are unable to use your service after paying, you can easily refund their money without causing hard feelings or extra work.
The software tracks late payments and can mark an account delinquent until payment is made in full. You can also set it to suspend an account for non-payment based on a predefined dollar threshold or the number of overdue payment days. Delinquent payment notification can also be configured to a threshold of dollars owed or days late.
Annual record-keeping
Because everything is processed automatically using a central database, you can quickly generate reports and tax statements for yourself and your clients. If you want, you can export financial data to another system, create revenue projections for the next fiscal year, and create total revenue and income reports.
Be thoroughly prepared for an audit; EZChildTrack's transaction reports include a change log so you can identify everyone who entered information or changed an account. Transaction summaries are available for any date range, and you can reproduce current and past statements on demand.
Compare the number of hours you typically spend on year-end paperwork. You can use the added time to take care of other parts of your business or take a break. Tax time and the end of the year don't need to be so stressful.
EZChildTrack childcare management software provides an automated billing system that streamlines invoicing, payment processing, and notifications. It also offers a variety of reports to help you make business decisions in real time as well as provide timely reports and statements to your customers.
Add to your revenues and income by eliminating human error, delays in payment, and endless data processing. Take advantage of our online billing system for your childcare organization.