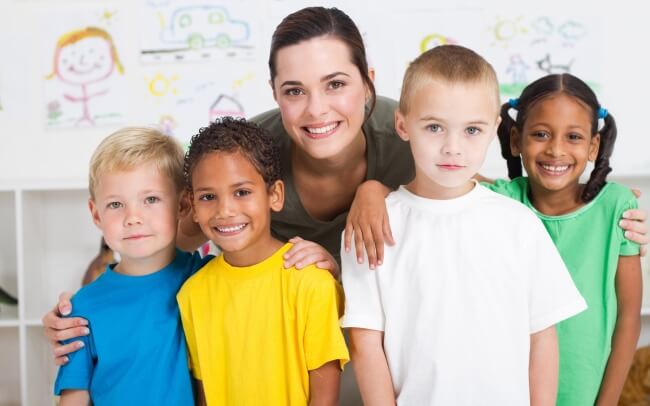 In 2013, approximately 13.4 million children were eligible for child care subsidies in an average month. The federal and state governments spent about $10 billion that year to subsidize care for low-income working families.
Juggling subsidies along with standard payment methods increases the amount of administrative work your childcare facility must perform to receive reimbursements and subsidy payments for childcare and meals.
According to the ACF-801 Child Care Subsidy Administrative Records Database, nearly one-half of eligible families received childcare subsidies for over a year, and 47% of families that began receiving subsidies cycled on and off the subsidy system more than once over a period of three years.
Depending on the location and clientele of your childcare facility, the combination of state and federal subsidization for childcare and meals may overwhelm a manual process for tracking subsidies for a single billing period. You may be leaving money on the table if you are unable to keep up with the work.
Childcare management software can streamline government subsidy processing and reporting with automated processes customized for each facility. The application is capable of handling multiple subsidies per child and per center.
Never be behind on your reimbursements again.
Who is eligible for subsidized care?
Eligibility for subsidized care differs between federal and state governments.
Under federal rules, the child must be less than 13 years old, or if the child has special needs, below 19 years of age.
The family's income must be less than 85% of the state median income for a family of the same size in the state under consideration.
In 2013, 85% of the average state median income for a three-person family was $53,386.
Furthermore, the child's parents are required to be working or participating in an education or training program.
Based on state rules, the average income eligibility limit for initial service receipt for a three-person family across all 50 states and Washington, D.C. was $35, 530 (equivalent to 57% of the average state median income for this size family).
However, not everyone who is eligible receives subsidies. According to the Office of the Assistant Secretary for Planning and Evaluation and the U.S. Department of Health and Human Services, out of 13.4 billion children eligible for subsidies under the federal rules, only 62% were eligible under state rules and only 16% received subsidies in the fiscal year 2013.
What government programs are available?
About two-thirds of the subsidized funding came from the Child Care and Developmental Fund (CCDF) while the remaining one-third came from Temporary Assistance for Needy Families (TANF) and the Social Services Block Grant. Both programs include federal and state funding.
Other programs include the National School Lunch Program and the Head Start Program.
These subsidies are not always provided each month; it depends on the family's circumstances and eligibility from month to month. When nearly half of families receiving subsidies may cycle on and off the program in the course of three years, administration activities for billing and invoicing change each week or month, escalating the probability of errors that leave you short of revenue you should receive.
How can childcare management software help?
Childcare management software streamlines daily operations including billing by automating many of the administrative tasks. Meal tracking software can track meals for CSCFP reporting and reimbursement while another application reduces assigning subsidy payments for multiple families to a single step.
Automated reporting relieves the staff of documentation and ensures you don't miss out on subsidies you should receive.
Payment processing
An integrated electronic payment processing application can accept credit card payments or drafts from a saving or checking account, speeding up payment collection. It also supports automatic payment that can be set up from the Parent Portal.
Subsidy payments are automatically calculated and subtracted from the bill. When the assigned subsidy is received, the application automatically assigns it to the correct child or family.
Payment processing minimizes your accounts receivable while making it easier for parents and agencies to pay. All payments from auto-pay arrive on time, so parents do not incur late payment fees. For non-automatic payments, any late payment fees are added automatically to the invoice.
With automated payment processing, you and your staff reduce data entry tasks and eliminate errors while improving parent satisfaction with your services.
Tracking meals for reporting and reimbursement
EZChildTrack childcare management software provides comprehensive meal tracking with its integrated tool. The tool keeps track of food program information required for the USDA Child and Adult Care Food Program (CSCFP). Also, the software tracks family eligibility for free and reduced lunch and generates monthly reimbursement reports.
Meal tracking can define food items, streamline menu planning, and track the scheduling of meals served. Meal tracking can be performed by individual or batch mode to track meal counts, while monthly meal count reports are generated. It can perform a nutritional analysis for each child, including special dietary requirements. It also has an interface with the complete list of food items and their nutritional content from the USDA database.
Quickly build multiple menus as well as schedule them then record the meal and food consumed by the children.
Online registration
Childcare management software allows parents to register and enroll their children online with no need to physically visit your facility or fill out hand-written forms.
Parents can register a child into your program using the online forms you customize.
Registered account holders can specify registration and enrollment preferences.
Upload essential documents and define fees.
Collect registration fees online.
With cloud-based childcare management software, parents can input information anytime, and you can manage the details from any device at any time of day or night. Information regarding meal or childcare subsidies are included as part of registration and become part of the billing process from the beginning.
Childcare management software eliminates confusing documentation and repetitive tasks while improving your accounts receivable. Your cash flow becomes much smoother as the software manages parent payments and reimbursements, including generated reports for government use.
If you provide childcare and meals for one or more of the eligible 13.4 million children in the United States, you already know that receiving these subsidies gives parents peace of mind.
With automated report generation and subsidy assignments, you can provide the care they so desperately need without increasing the administrative tasks that come with accepting government aid.