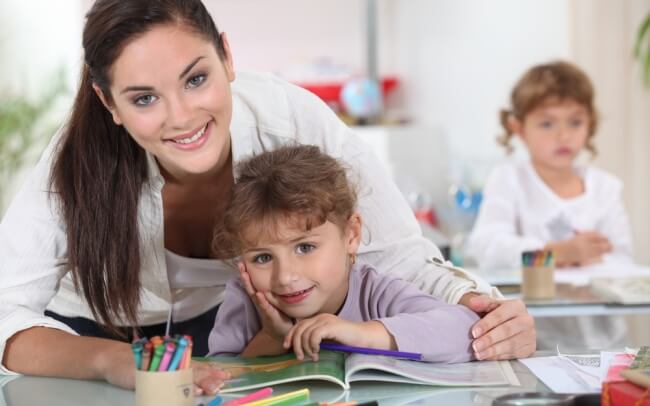 A frequent complaint of school districts is not having enough time. Childcare professionals are consistently bogged down with daily repetitive administrative tasks. They also multitask by handling financial and scheduling duties as well. Micromanagement leaves administrators with little to no time to oversee childcare development and institute district protocols and directives.
So how can a school district simplify administrative tasks? The solution is in childcare management software. As a dedicated leader in childcare management, EZChildTrack leads the industry with software that increases organizational efficiency. This results in improved productivity and performance across multiple educational departments.
For example, manual chores like filing and transferring information can now occur online within a user-friendly interface. Likewise, expediting administrative tasks like data processing offers real-time statistics for quick decision-making or long-term planning.
School districts that adopt and implement childcare management software can reap the benefits for school years to come, including:
Less administrative paperwork – Most staff members are assigned daily executive and child care duties. However, the right software automates and simplifies online registration, attendance, and meal planning tasks. Teachers and staff then can focus their energies on the students themselves.
Advanced meal and nutrition planning – EZChildTrack software enables districts to track and plan provided meals carefully; breakfast, lunch, and snacks that children need for energy and learning. They can also modify meals based on each student's dietary, religious, or nutritional requirements. This portal ensures all kids' nourishment to grow and excel in educational activities.
Better staff coordination – Managing paper-based records is time-consuming and outdated. School districts are now doing away with traditional record keeping in favor of modern software and digital systems. Comprehensively connect administrators with teachers, parents, and students for time-saving correspondence and communications. Digital software is also accessible via smartphones, laptops, and other devices for employees that need to upload or access documentation on the go.
Classroom management the right way
School administrators must stay ahead of everyone else in the educational loop. While they rely on staff, teachers, parents, and students for vital feedback, they must have the correct answers and represent the school district accordingly. One of the toughest challenges is avoiding overcrowding in classrooms and hallways. Electronic scheduling allows for better control and management of classes.
Administrators can check how many students are in any given room with real-time data. This is crucial since social distancing guidelines must be in place across the board. Room scheduling even prevents doubling up, especially when students arrive for a new class. This feature avoids last-minute rescheduling, which can result in more paperwork and frustration for staff members.
Teacher and staff management made easy
Administrative tasks are not relegated to just managing or overseeing students. School districts must effectively manage functions for teachers and staff as well. However, some employees may lack specific skills to carry out daily objectives and directives. On the other hand, you will find teachers and staff that meet or exceed all daily expectations.
Even then, it is crucial to observe your staff and record their performance. Having the right software simplifies the process by customizing the evaluation process. You can track attendance, promptly address issues and introduce new opportunities for overall improvement.
Sadly, there may be times when under-performing employees need to be replaced with qualified personnel. These administrative decisions must be based on solid, tracked, and recorded information to prevent discrepancies or miscommunications. EZChildTrack management software gives school districts the tools needed to assign teachers, oversee staff, assist students, and make informed decisions throughout any school year.
Child management software gets your school district back on track
Child management software helps districts meet many challenges. Simplifying processes ensures better outcomes for teachers, staff, students, and parents. Decreasing administrative overload also allows schools to concentrate on meeting the needs of students in their care. Another critical component of management software is the Report Generation Tool.
This feature gives school districts:
Customized reports with data - The flexibility to create personalized reports for multiple departments. This plays a pivotal role in managing your administrative staff and teachers. Similarly, scheduled reports decrease the time spent generating and distributing essential correspondences/documentation. In addition, this gives you better control over specific dates, topics, intervals, and other information you need to access regularly.
Share information easily – A single, comprehensive portal for sharing vital information and preventing mistakes with manual data transfers. Reporting solutions help administrators maintain the value and integrity of the school districts they serve by reducing errors and increasing productivity.
Stay on track with regular reports – Regular reports prevent you from missing important meetings or follow-ups. You also have access to detailed data, charts, and graphs within the dashboard. This means no last-minute accessing of files or archives for print or other purposes. As a result, this single software solution saves time and money for overwhelmed school districts.
Access crucial documentation from a central database
Data is the lifeline of most school districts. Without timely access to it, admins and staff members will be simply lost. However, collecting, updating, and storing data is a time-consuming and lengthy process. The days of file cabinets taking up crucial spaces in rooms and offices are long gone. Instead, EZChildTrack provides the perfect digital alternative with real-time childcare tools.
You can manage user logins, share information, and update bulletin boards and dashboards as needed. Assign teachers, manage classes, and schedule events quickly and stress-free. You can even digitize documents for user access, thus reducing your paper footprint and freeing up space. Set up access points for admins, teachers, and staff who can access documents from any device safely and securely.
There is even a Parent Portal for parents that want to manage their accounts online. Manage billing, online registration, school calendars, payments, attendance tracking, and communications, all while simplifying tasks for one and all.
The benefits of simplifying administrative tasks
Simplifying administrative tasks means no more shuffling paperwork or manually creating schedules. It alleviates the daily tension and stress of admins, teachers, and employees. It also makes better communications between schools and parents a must for ensuring their children receive the best education possible.
Remember, bogged down admins and teachers mean more stress, frustration, and lack of mental focus. Many school districts are overwhelmed with repetitive administrative tasks that take away from children who deserve all the world's attention.
To learn more on simplifying school district administrative tasks, contact EZChildTrack today and experience the results.