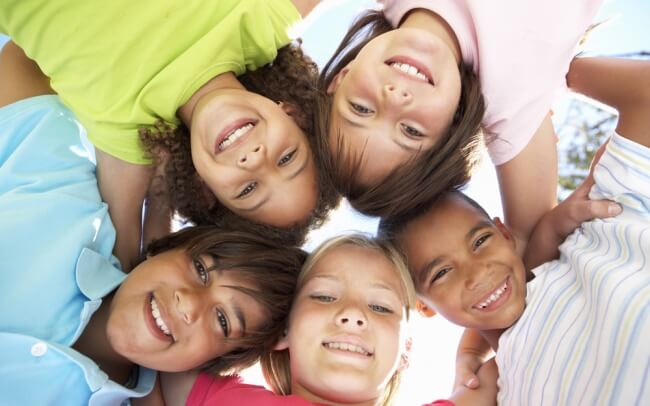 From the time the school bell rings at the end of the day to the time parents and caregivers arrive home, over 15 million students are at loose ends. For three or more hours, there is time for a student to experiment with drugs, alcohol, cigarettes, and sexual relations. There is ample time to get in trouble with the law while roaming the community unsupervised. Students are also in danger from others who may prey on them when there are no adults to watch.
An afterschool safety and education program (ASES) can help kids stay out of trouble while gaining additional educational opportunities. Such programs teach life skills along with offering assistance in academic subjects and STEM topics. Particularly in middle school, children need support and guidance to help them succeed now and in the future.
Complying with an ASES program is easy when you use a quality childcare management software solution.
The Peak Hours of Danger
The Office of Juvenile Justice and Delinquency Prevention (OJJDP) reports that violent crimes committed by youth peak during the afterschool hours between 3pm and 7pm, with nearly 20% of such crimes committed during that period. Around the same percentage of young people become victims of crime during the same hours.
OJJDP noted that "…the risk of violent juvenile victimization was 60% greater in the four hours after school than in the 8 pm to midnight period on non-school days."
Clearly, a safe alternative for the afterschool hours provides a needed service. According to the Afterschool Alliance, 90% of teachers believe teaching social and emotional skills will improve relationships and reduce bullying.
Providing a Safe Space
Afterschool programs have been part of the solution since the early 1900s. Not only do these programs provide a safe environment for students to await their caregivers, but there is also time to provide activities and tutoring to follow the curriculum of the local school. Many afterschool programs exist within a school to serve the same students who enroll there.
Training, certification, and background checks all help maintain the safety of the program. Another foundational safety element is monitoring various aspects of the program itself and the children who take part in it.
A childcare management software solution offers a way to automate and streamline compliance activities by creating records, monitoring attendance and food intake, and providing channels of communication with parents. Students are kept safe both in the program and as they leave.
Attendance
Most childcare programs are required to keep attendance records to retain state licensing. Manual systems have been used in the past in which children are signed in and out of the space on printed forms.
Each form required the child, teacher, or caregiver to sign for a particular child in with a signature, time, date of drop off, and a second signature and time for pickup. One or more new forms were used each day, and all documents were filed and kept according to a retention schedule.
There is a high risk of forms going missing by being misfiled, placed in the trash, or becoming defaced. Missing sign-ins and signatures are common. Also, all documents require physical storage. Over time, files would take up more space and require off-site storage.
Resources from paper and printer ink to pens, pencils, and file folders, not to mention filing cabinets and boxes plus payment for off-site storage, can eat into program funds with little to show for it.
Childcare management software, when used for afterschool care, furnishes a method of keeping the same records without the paper, ink, and other expenses. Electronic check-in and check-out create a permanent time and date stamped record for each child in the program. The software also provides other conveniences.
Tracking attendance for children and staff using automated tools.
Generating accurate billing based on attendance.
Automatic billing for late pickup.
Generating multiple attendance and other reports.
The EZChildTrack solution, for example, allows you to record daily check-in and check-out in real time using an iPad interface. You can determine who can pick up students from an authorized list, and paper rosters are eliminated.
Attendance can be taken using a barcode reader, smartcard reader, or badge. All information is entered into the student record in a central database, available anytime for audit.
Meal Tracking
Some afterschool programs furnish snacks or evening meals for their students. With automated meal tracking, parents can be assured that their children are eating a healthy meal by seeing how much food was taken in and of what type.
EZChildTrack childcare management software can download nutritional requirements to help with menu planning and monitor what each student eats. Any dietary restrictions are kept with a child's permanent record to eliminate the chance of triggering a food allergy. Parents and teachers also receive a nutritional analysis of each meal, and the system tracks CACFP reimbursement reports.
Communication
Keeping the lines of communication open with parents or other caregivers in times of crisis, either from extreme weather or an outbreak of violence, is critical for a student's safety. A childcare management program keeps all required contact information in a centralized database. Parents can be contacted on their smartphones or computers through texts, calls, or emails.
In turn, parents receive instant reassurance that their children are safe. A comprehensive parent communication system is an essential part of any safety program.
Student Information Retention
Licensing agencies require specific pieces of information to be documented for each child in the program. Childcare management software with a central database provides storage and access to individual records and notifies parents and teachers when data has expired.
Without taking up any more space than a laptop, records for hundreds of children can be stored digitally in the cloud, along with the rest of the solution. You can access the records anytime you want with any device you care to use.
When it comes time to audit, you can print a variety of records to show compliance with state and local safety regulations.
Childcare management software is ideal for supporting afterschool education and safety programs. Automated attendance, secure parent communication, and meal tracking combine to provide a needed service for a vulnerable population.