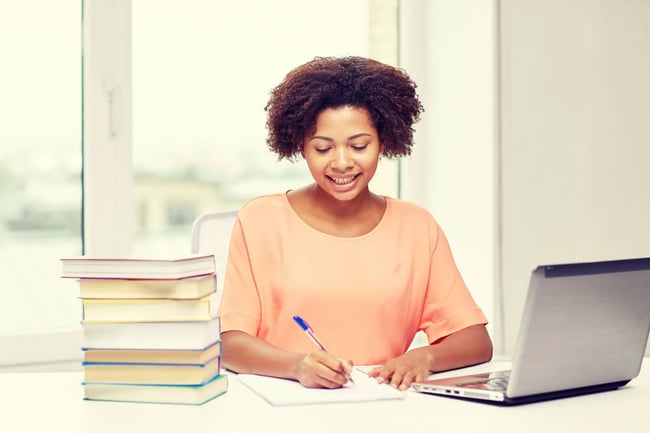 In these days of touchless everything, childcare management software helps you maintain social distancing while continuing to offer quality education and run a successful business.
EZChildTrack provides a comprehensive solution for storing data, monitoring progress, communicating with staff and parents, and keeping up with billing, all in one place.
EZChildTrack is a cloud-based childcare and afterschool management software solution you can use wherever you are with whichever device you want, at any time.
Easy Communication
Our software includes a parent portal that provides centralized communications with parents. Email, bill paying, messaging, and more are efficiently handled through the secure portal. Is COVID-19 forcing you to close? Use the portal to let parents know all about it immediately.
Everything they need to know can be provided without multiple phone calls or sending paper home with the children. Also, the portal is handy to keep in touch as things change.
EZChildTrack also allows you to communicate using the preferred channel of each parent. You can reach them via phone, text, or email. Keep your emergency contacts and health records up to date with automatic notifications and easy access for you and your clients.
Track Absences
COVID-19 has created a challenge for tracking absences, both students and staff. With EZChildTrack, you can use a QR code to track attendance. It makes drop-off and pick-up a more efficient process. It automatically updates every record with attendance numbers and absences.
Pull a report to see if you have more students and staff calling in sick than usual. That could be a sign that COVID-19 is rearing its ugly head and disrupting your business again. An emergency closure that you learn about early is the easiest way of coping with it.
Minimize Paper
We are finally making good on the paperless office. You might have once sent memos home, kept acres of file cabinets, and tried to keep track of every piece of paper. Now everything resides in a centralized database.
No more duplication of effort. All forms are easy to fill out and update. You and your clients don't need to worry about one more item lying around the house or office that could harbor virus particles.
Virtual Payment Processing
Checks, cash, invoices, bills, and other transaction work take up time and space and create too many chances for error. Requiring parents to come to the school to pay also exposes you and them to the possibility of COVID-19.
You can bill or invoice through the parent portal while the parents pay using a debit or credit card. The money goes directly to your bank account, and no paper changed hands.
To make things even easier for parents, they can set up automatic payments and never miss a payment or pay late again. Your revenue stream evens out, and you spend less time going after late payments, tracking late fees, and trying to keep your books straight.
Save Money
How much money could you save by decreasing the hours spent on repetitive administrative tasks? For a large childcare business, especially one with multiple locations, centralized operations reduce the time needed to manage daily operations. Automated billing reduces the time and supplies used to print and send invoices. You pay no postage. And our cloud-based software frees you from your desk and computer.
COVID-19 has been and continues to be a significant disruptor of business. Not only are parents worried about their jobs, they worry about childcare and educational continuity. With reduced revenue, you need a way to stay in business. Using EZChildTrack for your attendance, billing, record keeping, and payment processing, you can keep your business available for parents and your staff.