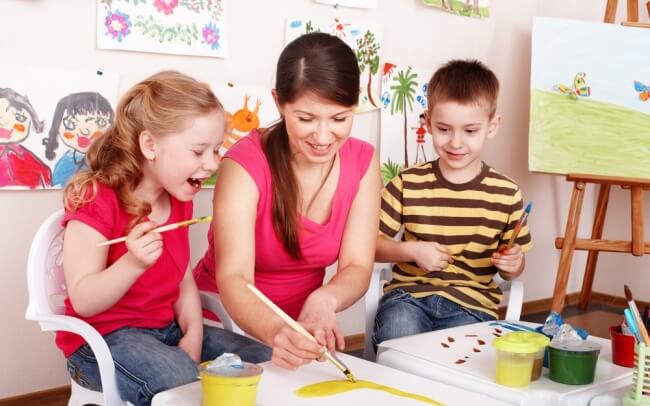 If there is no one at home to care for them, many children who have aged out of daycare can be at loose ends until their parents get home. In some neighborhoods, being without a caregiver is a dangerous proposition. About 14% of children age 12 and younger are latchkey kids and lack the maturity to stay home alone.
An afterschool program fills the gap between the end of the school day and the end of the parent's workday, providing activities, homework help, and safe social opportunities. Are you thinking of starting an afterschool program? Here are some things you need to do.
Research the need in the community and set some goals
Don't start an afterschool program if one is already available in your area. Unless you have a unique idea or will serve a unique demographic, you may not be able to build a competing program successfully.
Where do children go now once school is over for the day?
Have there been indications an afterschool program is wanted or needed?
Is there space for a program and can you find teachers to staff it?
How much are competitors charging and what, if anything, sets them apart from other programs?
Learn the unique needs of your community and set goals accordingly. Is your neighborhood low-income? One goal could be to provide an afterschool snack and homework assistance. Each goal must relate to the children you expect to enroll in your program and the academic environment they are in.
Conduct community meetings to discuss the needs of the neighborhood and a potential framework for an afterschool program. Gathering parents, teachers, and civic leaders creates a potent source of information.
Form your company
Your company can be either for-profit or nonprofit.
For-profit programs are privately owned businesses that are often operated out of a storefront or facility near the school.
Non-profit programs are not owned by anyone; it is an independent entity. The leader and staff receive salaries, but there is no corporate ownership. Non-profit organizations often have access to government and foundation grants and a closer partnership with the local educators.
Every company needs a business plan. A business plan explains what the company does, how financials will be handled, forecasts, budgets and details about your leadership and organizational structure. Investors and lenders will require it as will grant providers.
Create your program
Make a list of the multiple areas to be addressed as you design and develop your program.
What classes will you offer? Will you specialize in a particular subject, provide homework and study assistance in general, or offer enrichment to the curriculum, such as art, science, or music?
Develop your policies, which will govern how you interact with parents, other organizations, and the children attending the program. Be clear about how you handle cancellations, refunds, behavior issues, liability, and photo and video releases.
Perform background checks for all staff. It's better to spend the money now than to discover a staff member should not have been hired.
Obtain business insurance for liability. Another option you may wish to add is abuse and molestation insurance.
Licensing is a state requirement for most childcare businesses. There may also be local requirements in some larger cities. Licensure generally requires putting specific safety protocols in place and creating a safe environment for the children.
Legal requirements vary from state-to-state and may change depending on the age group you serve. Some church and school-run afterschool programs are exempt from certain requirements. Licensing may cover food-handling, attendance monitoring procedures, and the child-to-staff ratio. The state Department of Health and Human Services or the Education Department can help you determine the licensing requirements in your state.
Safety programs and policies
Safety is central to state licensing. While you are planning your program, devote plenty of time to considering all the safety issues you must address to comply with regulations and keep the children safe.
Consider escorts, partner with crossing guards, or provide a van or bus to deliver the children safely to your afterschool facility if it is not at the school.
Determine how you will keep the space clean and in good repair.
Provide adequate heating, cooling, and light.
Keep aisles clear and provide a safe space for storage.
When you select games and toys, make sure they are age-appropriate for the youngest in your group. If you provide outdoor equipment, follow protocols on the type of surface you place beneath equipment and keep everything in repair. Place broken toys and equipment out of service immediately.
Create a safety policy document that contains how you will react in case of various emergencies, where parents can pick up their children if you must move them from the facility, and cover all situations required by the state for parental notification, emergency services, and first and aid and safety certification for the staff.
Select the right afterschool management software
Childcare management software can streamline operations and automate repetitive tasks. Instead of printing attendance sheets, maintaining binders, and stuffing file cabinets, do as many administrative tasks as possible digitally.
Automate billing and invoicing.
Streamline payment processing.
Allow online enrollment and registration.
Notify parents when immunization records require updating.
Automatically add fees and penalties for late pickup or late payment.
Suspend accounts.
Beyond keeping track of the children and the billing, childcare management software acts as a central data depository. The various applications within the software solution have access to the same data store, reducing the need to enter information into more than one application, preventing data duplication, and reducing errors.
Financial applications can be part of the solution as well, providing reports and graphs to support budgeting and planning. Digital attendance taken with an iPhone mitigates the bottleneck at pick-up time. Certain solutions even contain a menu-planner that tracks nutritional data from the afterschool snacks and helping with dietary restrictions.
Marketing your program
Once you have everything in place, you need to let the community know you are there and what you offer.
Create a website that states what your program provides, the days and hours of operation, a phone number, and (of course) the location. Ask teachers to send fliers home with the children and post business pages in places where parents congregate.
Get on social media to announce your services and perhaps consider a promotional rate or another type of inducement to give your program a try. Monitor how each marketing element is performing and fix or discard those that have no return.
---
Starting an afterschool program is like putting together a giant jigsaw puzzle. You must sort the pieces and then, bit by bit, complete each step until you are ready to welcome your first class.