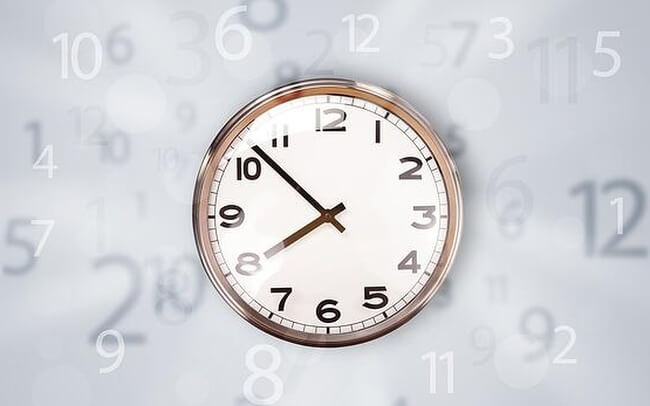 Late tuition payments can cause your cash flow to stutter. They also take time to administer. You and your staff must take the time to ensure all payments have been made and remind parents who have not caught up on their bill.
Keeping track of payments each month is time-consuming, and it can be easy to make errors: recording payments against the wrong client, forgetting to record a payment, or simply allowing a missing payment to fall through the cracks.
Childcare management software automates the late payment process. You are no longer required to administer the process manually, and if you accept payment online, you do not need to make extra trips to the bank or handle additional paperwork.
Why are some parents late with their monthly payment and what can you do to mitigate the problem?
Common Causes of Late Payment
Most parents pay on time. Occasionally one will miss a payment deadline but is generally diligent about making up the payment. Sometimes a client is chronically late, requiring you to spend time following up on their account that would be better spent elsewhere.
The Public Counsel Law Center notes several causes of late tuition payments.
If you bill for services after the fact, it may be difficult to collect for services already rendered.
The check provided for payment is returned for insufficient funds.
You have allowed clients to pay late when they say they are having temporary financial difficulties.
A parent withdraws a child from care without notice and refuses to pay the fee or tuition for the notice period.
All of these are problems caused by lack of policy and contracts. If you have no written policy and have not obtained a signed contract enumerating all the responsibilities of the client, you may find it difficult, if not impossible, to enforce timely tuition payment.
Develop a Written Policy and Set Expectations
You should always have a clause in both your written policy and in your client contracts that states your expectations about tuition and fee payment. You are running a business and, as such, must set expectations with each of your customers regarding everything from drop-off times to tuition payment deadlines.
When clients first enroll in your facility, you must clearly state your tuition rates, the dates payment is expected, and information about late fees.
How the fee is set - as a percentage of the tuition or a flat rate. Standard penalty is around five percent of the monthly tuition
When the tuition is considered to be late - after one day, one week, or another deadline
What the penalty is for continued nonpayment - dis-enrollment after two weeks or other termination action
Once you have a contract, provide periodic reminders of the payment rules in your monthly newsletter or on the parent portal. Be prepared to enforce the rules for every client. Also, be very careful about waiving late fees; verify that the parents have a valid reason for being late with their tuition payment.
To protect yourself and your client, have a signed contract on record that shows both you and the client agreed on the terms of payment. Train your staff on the payment process, including how late payments are to be handled. Everyone should follow the same process to mitigate errors such as failing to record a payment or failing to obtain one.
One way you can preserve your cash flow against late payments is to require a deposit up front when the child is enrolled. Let the parents know the deposit is forfeit if the child is withdrawn without notice or for continued non-payment of the tuition.
Be Persistent
As uncomfortable and labor-intensive as it is to continue to send reminders of past-due payments, be persistent in pursuing payment. You may have to ask more than once; maybe you have a client that simply cannot remember to bring the checkbook, or you are not speaking to the parent who pays the bills.
Notify the client daily that tuition is overdue. Include the total tuition owed itemizing the fees you charge delinquent accounts. Remind them that you provide a valuable service. If you are unable to obtain payment, you must enforce the next step in your policy, including terminating your contract with that client.
Recovering Payment
The first step in recovering your payment after simple notifications fail is to send your client a demand letter. Put in writing the amount the parent agreed to pay for childcare, the contract term indicating when payment is due, the period for which you have not received payment, and the total amount owed.
Be clear that you will pursue legal action if needed. The next step may be small claims court or another court of law.
How Childcare Management Software Can Help Reduce Late Payments
Childcare management software can automate much of the administration of tuition and late payment tracking.
Parent portals enable online payment with automated notifications, including automated email reminders ahead of the deadline and notification of late payment and delinquent account status. An auto pay option can eliminate late payments entirely.
Print invoices in individual or batch mode to send home with each child before the due date.
Track invoices and receive automatic notifications of delinquent accounts.
Set up a late fee calculator to automatically add penalties according to the number of days overdue or once a predetermined threshold dollar amount has been recorded.
Automatically suspend accounts based on a predetermined threshold dollar amount or number of days delinquent.
With automated accounts, you can reduce the payment cycle and make it easier for parents to pay tuition. Automated notifications received at home are better reminders than a paper invoice and verbal request given at pickup.
You also reduce most of the administrative tasks associated with monitoring and processing payments, tracking delinquent accounts, and producing repeated notifications and warnings. Fewer payments will fall through the cracks, and you can eliminate data transcription errors. Best of all, your accounts receivable shrinks and your financial picture improves.
It's no fun to remind parents of their financial responsibilities. But if you don't remind them, they will continue to pay late or not pay at all. You and your business don't deserve that. You are providing a valuable service in exchange for payment. The parents signed a contract that shows agreement to the exchange and an understanding of the consequences if payment is late.
Automating your childcare billing and payment process reduces administrative tasks, makes it easier for parents to pay and ensures your payment policy is enforced at all times.