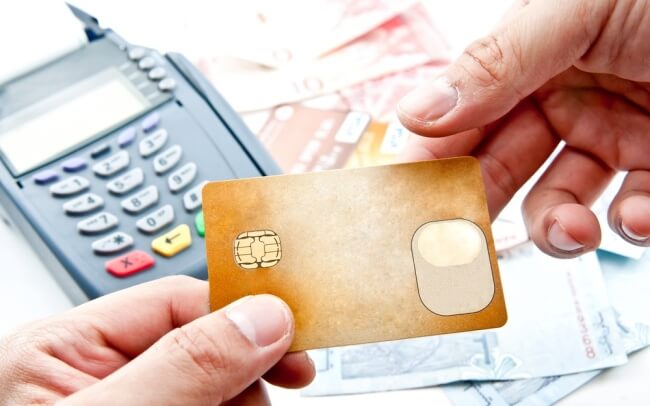 Unlike long-term childcare accounts for which tuition is charged and collected every month throughout the year, summer camp payments are for short term programs that last from a few days to a few weeks with a definite start and end date. Typically, payments are made as a single lump sum by a particular date before the beginning of camp or billed on a recurring weekly basis.
Accounting errors magnify cash flow problems for summer camps due to the short-term nature of the program. The impact of an error on a single payment or a batch of individual payments is much larger than it would be for a long-term program with regular monthly installments.
You can reduce accounting mistakes while processing your summer camp payments by following best practices during billing, invoicing, and processing. Your summer camp is a business and should be run like one. You will execute your mission more effectively and continue to do so for years to come, if you treat it as such.
Track and analyze spending
If you are attempting to track your spending using a spreadsheet, you will find it difficult to identify trends or spikes. It will be nearly impossible to investigate what caused them.
Your best practice is to use accounting software to track all your finances. Set up charts of accounts with a list of:
Revenues
Expense categories
Invoices
Checks
Other spending records
Once your charts are set up, enter invoices, payroll charges, credit card charges and expense reports into the correct accounts. As you continue to do this year over year, you will be able to compare current and prior year spending for all accounts.
You will also have the data to pinpoint why you had a sudden increase in spending in one or more areas.
Payment processing
Accounting software is essential for tracking payments. Any time you can eliminate manual data entry or duplicate processes, you reduce your chances of making a mistake. The software can automate a large portion of your payment processing activities.
If you take advantage of credit card and ACH processing, you can reduce the amount of data entry and speed up payment processing.
Credit cards
Best practices: Deposits
When you allow deposits to be made by credit card, you must clearly state your rules for providing refunds for payments made online or with a mail-in form. Make sure that your system blocks refunds if there is no corresponding sale and allow a small number of staff to perform the refunds.
If payment was made by check, do not make a refund to a credit card.
Mail-in forms
If you accept deposits via mail, you should not ask for the credit card security code to be included on the form. The risk of a data breach is too great, and the codes have no impact on credit card processing costs.
Develop a form that allows you to shred credit card information once it is entered into the system, yet maintain the information you need, including signatures. If your customers make reservations in more than one camp during the summer, ask them for permission to re-bill their credit card rather than enter all the data again. A check box works well for this.
If you are using credit card data for recurring billing, use tokenization, which is more secure than storing the data.
Phone orders and collections
Have your operator enter data directly into a software program rather than write down the information for entry later. You can eliminate two sources of error: loss of data if the paper is misplaced, and data entry error from making mistakes while entering the handwritten data into the software program.
Even if your operator is not authorized to run the transaction, you can still enter the information for later processing. You can also email a receipt automatically to your customer or print it and put it in the mail.
ACH payments
ACH payments are those made through the Automated Clearing House Network, which is a popular alternative to paper checks and credit card payments.
Automating the payment process is a sure way to reduce errors while speeding up payment and deposits into your account. ACH payment is an electronic transfer from one bank to another. Everyday examples include direct deposit payroll, service provider payment, and moving your money from one account to another online.
ACH is a great way to go green. It uses fewer resources than most payment schemes:
Paper
Ink
Fuel to transport checks
Time and labor to deposit/handle checks
The transaction can be entirely electronic, or a paper check can be converted and processed electronically.
ACH simplifies your finances because:
You receive payment more quickly and reliably
You do not need to wait for the bank to process the check to determine funds are available to back it
It costs less to use a credit card for an electronic transfer than to accept a credit card payment
You can accept payment remotely
It adds flexibility to your payment options when customers do not use credit cards
Eliminates a data entry step of entering the amount from the check into the computer
Your customers no longer need to write checks or put them in the mail. They do not need stamps or envelopes. The check cannot get lost in the mail. Everything is automated.
Using childcare management software for summer camp
childcare management software often provides multiple methods for accepting and processing payments. Your accounts receivable are expedited while payment is made easier for parents. Electronic payment processing is typically integrated into the package so you can accept credit card payments or set up bank drafts.
Invoices are automated according to billing cycles. Accounts receivable can be viewed by the amount and by number of days, providing another window into your cash flow.
Account management software easily filters per billing status and account flags. You can easily see the percentage paid out of your total enrollment while spotting late and missing payments.
The system automatically sends reminder emails to those in arrears. If you need to refund any tuition, the system is capable of full and partial refunds and canceling transactions.
Summer camp registration tends to occur over the course of two or three months, with many arriving near the deadline. If you and your staff are handling your accounting on a computer spreadsheet and a check register, you have multiple opportunities for error while manually transcribing information or entering the same information into multiple sources.
Those errors can be minimized, if not completely eliminated, by accepting credit card and ACH payments directly into your accounting software or allowing phone orders to be entered directly into a childcare management system.
The keys to error-free accounting are eliminating excess steps in the process and reducing manual entry. When the accounting is under control, summer camp can be just as much fun for you as the campers.