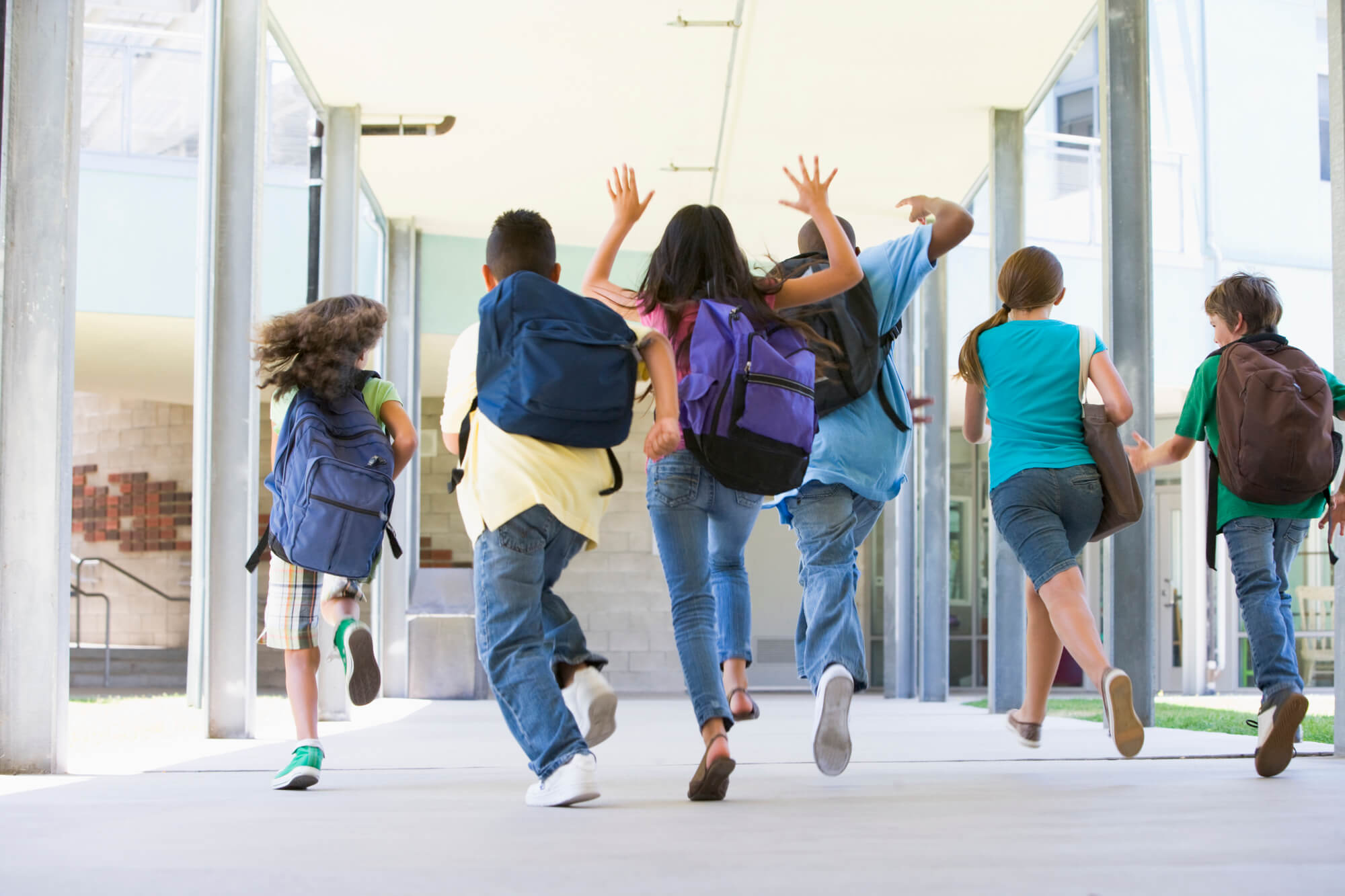 It's that most stressful time of year — back-to-school preparations are in high gear. Parents are making a last-minute search for preschools or other care situations. Teachers are already getting ready to welcome a new batch of students. There's just so much going on!
EZChildTrack childcare management software can simplify and streamline back-to-school activities. Our software solution helps you with everything from the initial registration to managing meals and reporting to state agencies. Billing and payment are a snap, and you can easily use the software to provide special programs.
Here's how EZChildTrack can help preparing for back to school a joy.
Parent Portal
Today's parents want and need convenience. They've grown up with the internet and become used to everything online.
A parent portal provides everything your clients could ever want to enroll their child in care and maintain tabs on how their little one is doing.
EZChildTrack's parent portal offers:
Online registration and enrollment
Enrollment in autopay and online payment
Family information management
Downloadable receipts and tax statements
Timely, relevant communications
The parent portal enables a two-way connection so you can interact with parents, and they can keep up with what's happening at preschool, childcare, or after school.
Online Registration
A critical component of the parent portal and the childcare management software is the ability to offer online registration. No more producing fat folders of forms for parents to fill out and drop off. No more data entry from paper to your computer system.
You and your students' parents can securely enter all the relevant information into a central database and collect the registration fee simultaneously. You can quickly let parents know if their application is accepted.
Billing and Statements
Stop printing bills to put in each child's folder to take home. Send your bills and invoices directly to the parent portal and receive payment online. You can manage all your billing functions from one place. Also, parents can retrieve statements as they wish.
Offer them multiple ways to pay with credit or debit cards, direct payment from a bank account, check or money order, or cash. They're all supported by EZChildTrack. You can even post batch payments to your bank or other financial institution.
You also have quick access to billing reports such as late payments and agency subsidization.
Calendar Based Enrollment
Offer flexibility to parents who might not fit a rigid enrollment schedule. Or you can offer additional short-term programs throughout the year for parents to enroll their child and pay ahead of time. You collect the fees upfront and get a better idea of how many parents are interested in a particular program, class, or experience.
Payment Processing
Eliminate trips to the bank to process checks and move money between accounts. Automated payment processing places the money in the accounts you determine. You can also process batch payments such as those paid by federal or state agencies.
Also, parents can set up recurring or automatic payments directly from their bank account or with a credit or debit card. The system takes care of everything, recording and processing the payment and placing it in the correct account. It also captures non-payment and late payment and provides a pathway to monitor and deal with each.
iPad Interface
The EZChildTrack childcare management system can be used on your iPad. Use it to:
Take daily attendance in real time
Allow check-out from an authorized list
Avoid manual attendance data entry
Eliminate paper rosters
Use an iPad to conveniently deal with the morning and afternoon rush of drop-offs and pickups. All the data is stored in the system's central database.
Site Access
Access detailed information from any device, anytime, and from anywhere. Our cloud-based system provides secure access to any information you need to run your childcare business.
Site access also includes the ability to track attendance via biometrics, badges, or other methods. Use it to accept payments at your facility and run reports for improved decision-making.
Attendance Tracking
Attendance is a key metric for funding and planning. Using EZChildTrack, you can monitor both child and staff attendance using a touchless system for safety. Children, parents, and staff can check in and out on a tablet, smartphone, laptop, or desktop computer.
Attendance tracking helps you with accurate billing, and it automatically bills a fee for late pickup. You also have access to multiple attendance reports to comply with state or local requirements and for business purposes.
Account Management
Manage and update all client information in a central location. Monitor account balance, payment due, as well as registration and enrollment.
Use the account management feature to track parent communication by email or letters, including notifications for attendance, payment, and additional fees.
Communication Tools
You can't over-communicate with parents. Our software allows you to create important message with a number of communication tools. You can:
Create and send batch emails to account holders
Send text messages in bulk
Create and manage bulletins that contain essential information
Create, manage, and print letters for targeted recipients
Filter recipients based on multiple criteria
Let everyone know, or just the people who need to know. You can quickly alert parents to emergencies, send reminders for events and closures, and keep everyone in the know.
Agency Accounting
If some of your parents receive subsidized payments from state agencies, EZChildTrack can handle processing the agency payment and only bill the parents for the balance remaining. Every payment goes into the correct parent account.
You can also generate reports for each agency based on attendance.
Staff Attendance
Manage staffing and payroll using EZChildTrack. You can:
Allow staff to check in and out online or on a device
Add and manage staff hours
Manage staff information at each site and the organizational level
Manage the pay rates by the hour, week, biweekly, monthly, or annually
All your information needs can be taken care of with EZChildTrack.
Meal Tracking
Do you serve lunch or snacks? Make menu planning and scheduling easy for each location. Obtain monthly meal counts and nutritional analysis for the food you serve. EZChildTrack's meal tracking also provides reports for USDA and CACFP reimbursement reports.
Speaking of Reporting...
EZChildTrack provides custom reports, executive dashboards with graphical reporting capabilities, and a comprehensive set of standardized reports. You can even export the reports to Excel.
It's never been so easy to comply with reporting requirements.
Contact EZChildTrack
This is just a brief overview of our childcare management software capabilities. To learn more or ask for a demonstration, contact us.