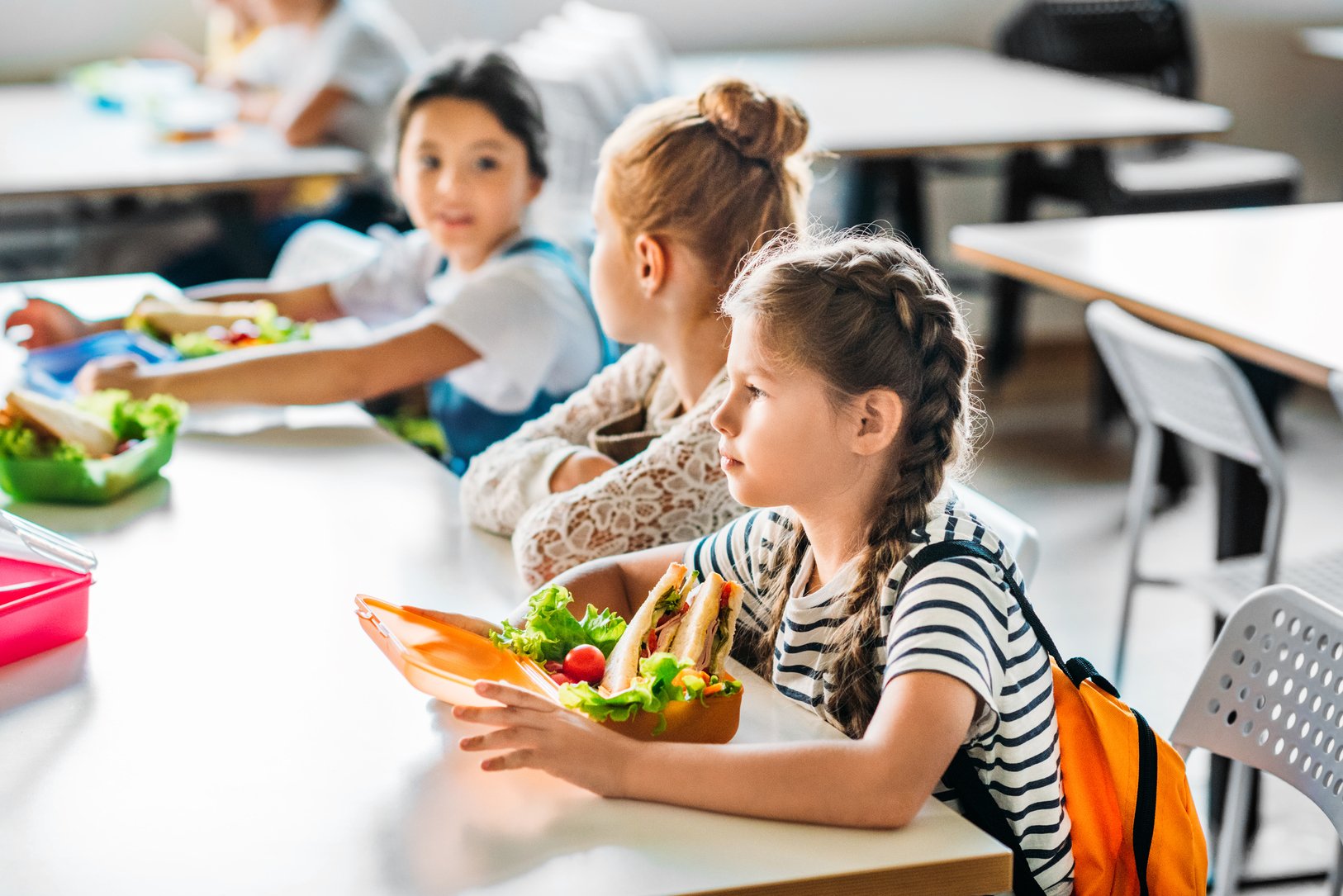 The federal government distributed around $30 billion (with a "B") for child nutrition programs for the 2018 fiscal year. $14 billion of that was for the National School Lunch Program. Unfortunately, the USDA reported improper payments to all four programs, including WIC, SFSP, SNAP, and the lunch program to the tune of $1.8 billion in that same fiscal year.
The US Government's General Accounting Office (GAO) reports that reducing improper payments, such as payments that should not have been made and payments made in incorrect amounts, is critical to safeguarding federal funds.
The school meals program is consistently the highest source of improper payment rates across all the child nutrition programs, underscoring the importance of implementing and maintaining a program integrity plan.
Compliance Standards for Child Nutrition Program Integrity
The USDA Food and Nutrition Service developed provisions for the Healthy, Hunger-Free Kids Act of 2010 and codified rules for child nutrition program integrity in part 81 of Federal Register 17563, 7 CFR 210 through 235.
The rules cover programs including:
The National School Lunch Program (NSLP)
The Special Milk Program for Children
The School Breakfast Program
The Summer Food Services Program (SFSP)
The Child and Adult Care Food Program (CACFP)
State Administrative Expense Program
Federal rules include establishing procedures for termination and disqualification from the SFSP and prohibiting participation by entities or individuals terminated from any of the child nutrition programs. They also contain procurement training requirements for State agencies and school authority staff in the NSLP.
Non-compliance with any of these rules comes with stiff assessments.
Section 303 says the secretary of a state agency may establish an assessment against any school food authority or school administering the Child Nutrition Programs if the secretary or agency determines that the school food authority has failed to correct severe mismanagement of any program or repeated violations of program requirements. The secretary or agency may also determine that a food authority has disregarded a requirement of which they have been informed.
In short, the secretary of a state agency can assess a percentage of meal reimbursements if a school food authority has been found to be out of compliance with 7 CFR.
The first assessment amounts to 1% of the amount of meal reimbursements earned for the fiscal year.
The second assessment amounts to 5% of the amount of meal reimbursements earned for the fiscal year.
The third and subsequent assessments top out at 10% of the amount of meal reimbursements earned for the fiscal year.
Your program can lose substantial funding due to noncompliance, intended or accidental.
Program Fraud Examples and Common Administrative Review Findings
Fraud examples include:
Three North Texas individuals accused of running a meal program to pay for luxury cars and clothes
A women sentenced to three years of probation and ordered to repay $178,287 in food fraud
On individual convicted and one indicted in a scheme to defraud the USDA Summer Food Service Program
Seven or more people indicted on Federal Food Program fraud charges
As you can see, a common finding is meal accounting and claiming, the most significant problem found in food program administration. Next on the list, in order of commission numbers, is meal production and food service fraud, a lack of sufficient monitoring, and poor resource management.
Program Integrity Plan
The USDA recommends implementing and maintaining a program integrity plan to mitigate the chances of noncompliance and federal charges. Providers should set up and use a financial management system and develop a system to keep all required documents and forms organized and protected from loss.

Each provider is expected to schedule time to maintain these documents. As if you needed more paperwork!
Why is program integrity so difficult? Like many government programs, there are exceptions galore to most of the rules. Tracking them falls to the individual program. For example, the USDA issues numerous waivers to allow flexibility for things like non-congregate meals, parent meal pickup, and community eligibility.
In today's environment of hybrid learning and schools with predominantly low-income student populations, monitoring the various meal plans and programs becomes extremely challenging. Unfortunately, the cost of noncompliance is stunning.
State agencies increasingly require Child Nutrition Program operators to develop and implement Program Integrity Plans if they expect to use specific waivers, including the COVID-19 USDA waiver. The federal government requires Child Nutrition Programs to monitor their meal and snack distribution to provide meals and snacks only to eligible children.
EZChildTrack and other childcare and afterschool management solutions can help immensely.
Management software provides the ability to organize and maintain a system that prevents the inappropriate use of federal funds. Your intention should be to demonstrate an effort toward maintaining compliance and implementing a software solution is quick and easy.
Parent Meal Pickup
The USDA requires Child Nutrition Programs to provide food directly to students. The USDA issues a nationwide waiver to allow parents and guardians to pick up meals for children.
A program integrity plan may control this procedure by requiring verbal confirmation from parents that the meals they pick up are for children 18 years of age and under. They must verbally confirm the child's first and last name, physical evidence of child eligibility such as a Student ID card, and a verbal confirmation that the child is enrolled at the program site.
Preventing Duplicate Meals
Federally funded child nutrition programs cap meal sites at two reimbursable meals or snacks per day, to include two meals or one meal and one snack. No program may provide more than 14 meals to one child each week.
As some children return to school after shutdowns and others remain remote learners, you may need to update your program integrity plans. You need to reflect compliant practices addressing meal service plans for the community, remote learners, on-campus learners, and hybrid learners.
Attempting to track these meals manually is nearly impossible. With a software solution, you can automate meal counting down to the individual student and a set time period.
Conclusion
Maintaining program integrity is critical to your federal funding if you administer a child nutrition program covered by the USDA. Lack of data can cause you to earn an assessment from a state agency that determines you have failed to correct mismanagement or violations or have disregarded requirements of which you were informed.
Using a software solution like EZChildTrack as a critical part of your Program Integrity Plan to monitor and track meals and snacks, program eligibility, and more can keep you from paying a stiff price for noncompliance. It can also help you with meal planning, budgeting, and adjustments to bulk meal kits. Get it touch with our team to learn more.