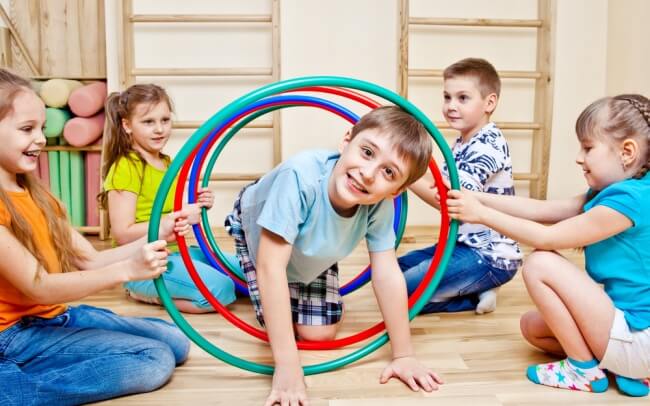 Afterschool programs provide a host of benefits to the school, the community, and most importantly, the students who attend. They provide a safe place for children with access to teachers, tutors, and enrichment programs. Parents have the peace-of-mind knowing their children are in good hands until they come home from work. Communities benefit from lower crime rates and a well-rounded, educated population.
As with any endeavor, opening and operating an afterschool program requires a financial outlay to sustain it. Anything that can save time and money is a welcome addition to that program.
Afterschool software does just that. It saves you time and money in nearly every aspect of operations, primarily through automating time-intensive and repetitive administrative processes. Furthermore, it helps optimize space utilization and communication.
Registration and Enrollment
As more and more of your parent/client base is made up of digital natives, you may find a demand for placing more of your processes online. Offering online registration and enrollment not only responds to the market, but it also streamlines the processes, becoming a competitive differentiator for your business.
Consider traditional registration and enrollment procedures:
Parents pick up, print out, or request you mail the required forms (typically multiple documents).
Parents fill out the forms and deliver them, along with the initial payment to the program by hand or through the postal service.
Program staff reviews the forms for complete information, manually transfers the data to another document, and files the papers.
Someone records the payment in a register, prepares physical checks for bank deposit, and processes credit card payments.
You make a trip to the bank to deposit the checks, and then await processing and deposit into the program's account.
How much time does it take you and your staff to perform all these steps? And how much time does it take for the payment to drop into your operating accounts?
Not only is this a time and labor-intensive process, but there are also multiple opportunities for errors to creep in.
Online registration and enrollment eliminate almost every one of these steps. All parents must do is register and log into your parent portal (an integral part of your afterschool software solution). There, they fill out forms online and render payment via credit card, debit card, or direct payment from their bank.
The information is checked for completion by the software, which prompts the user to enter missing information. The data is stored in a centralized database, where other applications in the software can access it. Payment is processed electronically, quickly reaching your bank account.
You and your staff spend no time or effort in any part of this process. All you have to do is greet the children as they arrive at your program.
Attendance
Typically, tracking attendance for afterschool programs involves printing rosters and requesting that parents or students sign and date across from their printed names at both drop-off and pickup. Rosters may be single sheets for daily attendance or binders created for groups of students.
Staff checks the roster for complete and accurate information and notes late pick-up times. Parents must wait in line to sign the roster, or a staff member may need to request corrections. Rosters are then used to create invoices and then filed.
Afterschool software allows you to take attendance electronically using a touchscreen, barcode scanner, badge or smartcard reader, or an electronic form designed like your printed roster. Time and date are registered automatically along with the student's identification.
During pick-up time, the software also tracks late pickups and automatically adds the fee to the appropriate invoice for the next billing cycle. No need to print or review paper rosters, store them, or transfer information to another system at any time.
Invoicing and Billing
Creating individual invoices and billing your clients requires constant record-keeping. You have to include additional fees or penalties for late pick-up, late payment from the previous period, and other activities. Then you must print the invoice and deliver it via student folder or postal mail. Perhaps you send them via email, saving a bit on postage, but this process still takes up administrative time.
Afterschool software automates this process and provides many benefits:
The attendance application tracks late pickup and late payment fees, automatically adding them to the invoice at the end of the period.
All invoices are sent electronically directly to parents via the portal.
Parents receive a detailed invoice that includes line items for each fee or penalty.
The software removes the need to print invoices or collate them into student folders or envelopes for mailing.
Payment Processing and Agency Payment
Afterschool software streamlines accounts receivable as well as payment processing from parents or agencies. This software:
Accepts payment via credit card, debit card, or electronic check processing
Allows parents to set up automatic bank account deductions
Processes immediately upon payment regardless of method, and sends it into your bank account throughout the payment period
Automates agency payments for students and parents receiving subsidies
Monitors late payments and automatically adds them to the next bill
Automated invoicing and payment processing also allows you to offer flexible scheduling via calendar-based enrollment.
Space and Staff Utilization
EZChildTrack's afterschool software solution lets you visualize the use of classrooms and other space in your facility. Checking for full utilization and rescheduling underutilized space is easy. The same applies to your staff. You can make business decisions based on real-time or historical information.
Payroll
Afterschool software also makes payroll easy. Staff can check-in and out, creating accurate records of time worked. When it's time to write a paycheck or create a direct deposit, payroll is ready to go without further attention from you.
One last way afterschool software can save you time and money is through web-delivery. Web-based software solutions do not require onsite equipment or IT staff to keep it running. All updates and changes are included in the monthly subscription. Also, you receive the technical support you need to implement and operate the software.
Consider how much you can save on ink, paper, and file storage, not to mention staff time and effort to keep your documentation processes going. Afterschool software returns your investment quickly and creates an efficient and effortless administrative routine. You have time to offer more activities, spend time with the kids, and plan for the future.