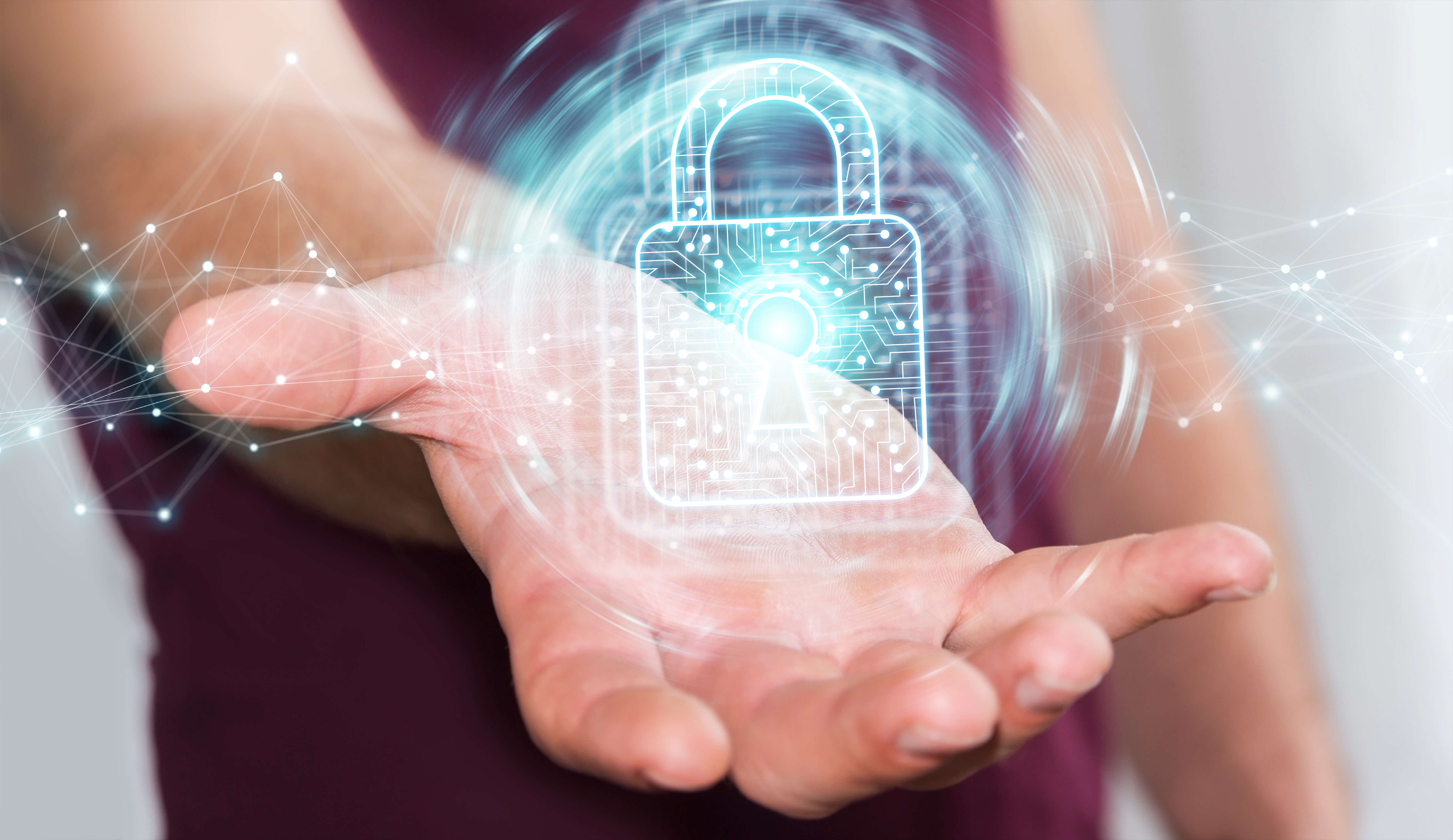 Using childcare management software comes with a range of advantages. Reducing operational costs, remotely managing programs, and enhancing communications with parents, staff, teachers, and students are some of its cornerstone amenities.
In addition, cloud-based software offers many new benefits you can access online with tools and features. With anything on the internet, though, how safe is your sensitive information?
Benefits of cloud-based software
Cloud-based childcare management software allows you to access your information via the internet. Your information is stored in the cloud, which isn't located on your personal computer or devices but on secured servers hosted by the vendor. This ensures maximum protection and discreetness of sensitive information added via forms or other correspondences. You need a device (iPad, laptop, desktop, wireless unit) with a web browser to access the software from a central or remote location.
Cloud-based software like EZChildTrack includes user-friendly interfaces with many customizable tools and features that you can access via smartphones, tablets, and computers. Your childcare information is fully protected and only accessible by individuals that have permission to access the applications. This may include parents, legal guardians, or staff.
Here are a few additional benefits of cloud-based childcare management software:
Easy set-up and management
Fast implementation
Minimal IT support required
With cloud-based software, your data is always current, even during downtimes for server maintenance.
How your sensitive information is protected
When it comes to childcare management information, security is paramount. As an industry leader in childcare software, EZChildTrack ensures all data is safe with regular backing up of crucial information and files. In addition, unauthorized access is permanently blocked. So even in disaster, your data is quickly recovered, and your information is safe and secure. This allows parents to access their information while teachers, staff, program directors, and site coordinators can continue working with the childcare facilities.
All your childcare program information is stored in the cloud, eliminating the need for expensive hardware or storage space. Even physical storage solutions like hard drives are subject to security risks like hackers or data loss. In the cloud, all information and communications are encrypted to prevent unauthorized access. You can set up data entry points and assign permissions to staff, parents, employees, and teachers to avoid any security issues.
How does cloud-based software work for childcare programs?
Childcare programs rely on software to simplify daily administrative tasks. This includes creating or managing schedules, along with monitoring staff and students. Cloud-based programs let you plan meals, create reports, send/receive communications, and post notifications across your departments and facilities without the need for a place to store the data on your devices. With this in mind, here are some more benefits of cloud-based childcare management software for childcare providers.
Childcare centers have to run efficiently to accommodate students, classes, and schedules. Whether it's checking large numbers of students or keeping track of schedules, cloud-based software is fast and can create real-time reports.
User-friendly interface and features
Safeguarding your information is pivotal when it comes to cloud-based software. Luckily, cloud-based software is also easy to collaborate with anyone who has access to your program. Online tools make it easier to collaborate with team members when planning classes, schedules, and activities. Your staff can also exchange ideas while ensuring everyone is on the same page to achieve school district goals and objectives.
Documents can be created, modified, and stored in the cloud for access with any device. When you upload or update a new document, the latest version is available to all facilities and devices. This keeps your program up to date, consistent, and in sync with district directives.
Why choose EZChildTrack?
EZChildTrack offers cloud-based solutions for childcare centers, schools, and educational venues. As a plug-and-play software, it's as simple as logging into your application, and you are ready to go. With this software, you get:
No expensive updates.
No shut-down due to power outages or routine maintenance.
There is no software to download onto your facility computers, and no expensive hardware or IT costs to maintain.
Updates are performed regularly, ensuring maximum security for your stored information. You also get the most current version of the software available. This feature-rich platform offers a wide array of features and is easy to use. It's also cost-affordable and the ideal alternative to traditional, outdated IT.
With EZChildTrack, you don't have to worry about software security. We make sure your information is protected so you can focus on providing education.