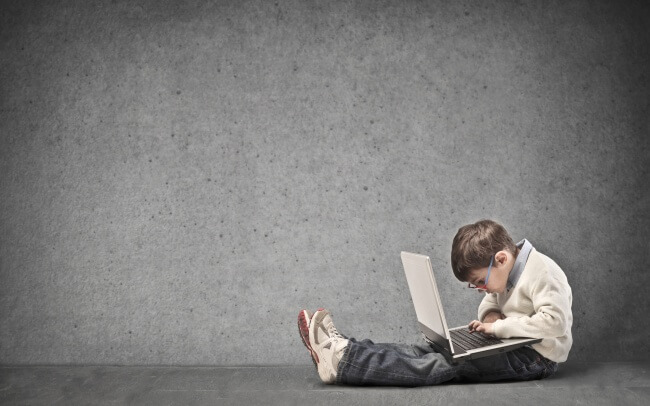 On March 26, 2020, we teamed up with the National Afterschool Association for a live webinar called "Ease Operational Headaches with EZChildTrack Afterschool Management Software."

We talked about using childcare management software to simplify and streamline program operations. The webinar focused on finding ways to help your program grow, empower your staff, and provide enrichment opportunities for every student.

We took questions from attendees and wanted to share them with you.
Q. Can we go back in at a later time and upload documents or only during initial registration?
A. Yes, you can go back and do that later.
Q. Are there different levels of access - can see every district, one district, one site, etc.? Can certain people make certain changes and others can't?
A. Yes, there is role-based access within the software. You can control what level of access each user has to the system and set them up at different levels as well.
Q. If the program is a grant-funded program, making it free for parents, would the payment portal just be blank? Or would this software not work for that kind of program?
A. You are able to use the software for free programs. We do also have another software - EZReports - which can be used for grant-funded programs.
Q. With the autopay feature can you select the date that the payment is made or withdrawn?
A. Yes.
Q. Is there a cost for changing the information and releases that we use?
A. No.
Q. Do parents receive notifications when their child is checked in or out?
A. That is something that is currently under development.
Q. How does billing work for various schedules like M,W,F vs. M-F, etc.? And can parents apply for scholarships through the portal?
A. Billing varies based upon the type of activity that is setup and can accommodate the differing schedules. Scholarship criteria can be made a part of the registration process.
Q. Can the payment tab be substituted if parents don't pay the fees for the services?
A. Yes, if the program is free, nothing will be listed under payments.
Q. Does the program automatically generate the parents' login and passwords?
A. Yes. If you would like us to create all of your parent accounts, we can do that by uploading their information. They can simply enter their email address and then create a password for it.

Q. Can the billing be integrated with QuickBooks?
A. Yes, absolutely. We do have an integration with QuickBooks. You're able to export information from EZChildTrack and import it into QuickBooks without any kind of manual intervention.
Q. All our service fees are billed on a sliding scale based on household income and size. Is that easy to set up?
A. Yes.
Q. What if parents are paying with cash? Can a system admin add payment to the account manually?
A. Yes, you can quickly post payments that are accepted in person, cash, check, money, order, etc. in the account management tab.
Q. I work for the state of Maryland and our programs are grant-funded and non-profit; therefore, we do not take any payments and have fees. I love what you are showing with the virtual application and such. Do you have product that just tracks the kiddos but doesn't have the financial pieces and tracking?
A. Yes, please take a look at EZReports.
Q. Can you set up an admin for each site where that person can only see the info for their site?
A. Yes.
Q. We have parents who receive childcare assistance from the state. Is there a feature to account for this?
A. Yes.
Q. Does the payment section track credits if the parents overpay?
A. Yes.
Q. Can you check off students that eat snacks and generate a report of who consumed and didn't?
A. Yes, we have a meal tracker.
Q. Can you pull reports for releases? (i.e. for members have "photo release", etc.)
A. Yes.
Q. Is there a scanner option or just the swipe for the barcodes?
A. You can either scan or swipe.
Q. Is there a report for monthly unduplicated attendance? How many members served per month?
A. Yes.
Q. Can you import and export contact information?
A. Yes.
Q. Can I add this portal to my current website?
A. Yes.
Q. Can I use this service in Bermuda?
A. We only serve clients in USA and Canada currently.
Q. Our payments are processed through Diamond Mine and TADS. Would that be compatible with your system? How about PayPal?
A. No, we are integrated with two payment processors. Both are very complex and secure integrations. I can guarantee you that both processors process at a much cheaper rate than PayPal currently offers. Those two processes are Forte Payment Systems based in Dallas and First Data based out of Chicago.
Q. Is it possible to bill families per 1/2 hour used?
A. No.
Q. Do you have a ledger view where you can see all transactions on account?
A. Yes.
Q. Can they pay more than due?
A. Yes, if you would like them to.
Q. How do credits work?
A. When you post a credit to a parent account it will sit there. When they are billed for something else, on the next payment due date, it'll first pull the entire balance from the credit. If it's not covered by the credits, then it'll show an amount due and they can pay the balance of that.
Q. If you do weekly billing but have some days off, can you put those days in so child not billed?
A. Yes. You can always batch credit for the days that are not being used.
Q. Does this software work with Missouri State Department of Senior Services?
A. If you are referring to CCBIS for attendance then yes.
Q. Can you cancel a transaction after it has been invoiced?
A. Transactions cannot be deleted. However, you are able to issue a credit or debit to negate the financial impact.
Q. Is the communication log available to other partners (i.e. school district or other OST organization)?
A. You as an organization are able to create users and grant access to whomever you would like to access the software.
Q. Is payroll available?
A. No, we don't process payroll through our software, but you do have the ability to take staff attendance and do time management. You can export those reports and use that to process payroll.
Q. Is there an app for teachers to use?
A. Yes.
Q. Is there a way for parents to contact their teacher quickly and easily other than email?
A. Yes, through the parent portal.
Q. If a parent is late with payments can you automatically pull from an account they have on file after a certain number of days?
A. Yes, autopay on demand is available.
Q. Can you set it up to bill hourly based on attendance?
A. No.
Q. Are the payments linked to our bank account and can it be linked with our current accounting software?
A. Yes, they are linked to your bank account, and we can create an export or an integration to your current accounting software.
Q. Are you able to pull up a missing data report for families?
A. Yes.
Q. If a family is coming from another after school program where they use EZChildTrack, does their info get ported over to our site or would they have to do the whole process?
A. Yes, if it is within the same system. No, if they are coming from a different system. They will have to start a new account in your system.
Q. Is EZChildTrack available in Spanish and English for the parents and for the staff?
A. Parent portal is available in both Spanish and English. The administrative portal is only available in English.
Q. Is there capability for 2 parents to share a child's account without each registering and not having visibility to financial and personal information (i.e. in cases of divorce)?
A. Yes, absolutely. We do have the ability to have split accounts for a child where each parent cannot access the other's information.
Q. Once an invoice is generated and then a family makes a change that will impact their invoice, will a new invoice automatically be generated with new charges?
A. Invoices are generated based on the service period dates, so it will not be generated. Once a parent makes a change, but rather based on the time frame that the school district sets up.
Q. What if parent or authorized pick up does not remember PIN, can staff assist with resetting?
A. Yes.