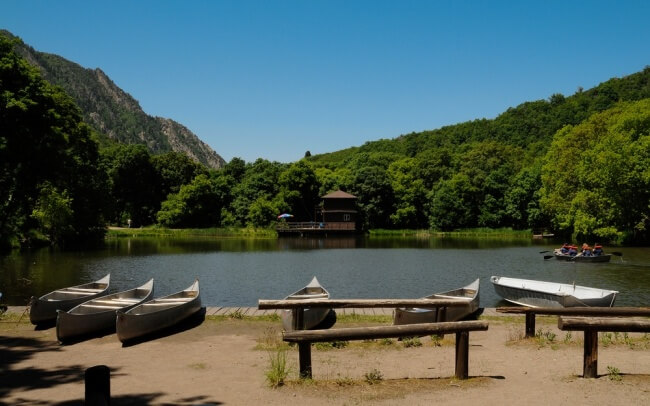 Campground management software does more than handle your registration and scheduling. It also contains financial applications that can help you track accounts and manage your cash.
Before you can increase your cash flow, you need to monitor and measure all sources of income and expenses, so you have data to make an educated revenue projection for the future.
Understanding the flow of cash also provides clues to cost savings and efficient payments. There is no easier way to monitor, manipulate, and manage financial figures than with campground management software.
Cash management
Every asset and liability can be boiled down to cash terms, which can be monitored over time for trends and spikes in income and spending. Your campground business likely receives most of its income through:
Registration fees
Deposits
Tuition
Meal fees
Donations (possibly, but don't count on them)
Where does the money go?
Payroll
Supplies, including food
Insurance
Rent or monthly property payment
Maintenance and repair
Your campground management software can be customized for separate income and expense streams so you can track each individually or look at your overall income and expenses.
Once you know how much you bring in and where it goes, you can start identifying ways to earn more and spend less.
Banking your cash balances
While interest rates are still rather low, there is no reason you shouldn't take advantage of an interest-earning account for your cash balance.
Types of accounts:
Interest-earning checking accounts
Savings accounts
Certificates of Deposit
Money market accounts
Interest earning checking and money market accounts often have minimum balance requirements and pay low interest rates. However, your cash remains liquid and easily accessible. (Money market accounts generally come with check-writing privileges). CDs, on the other hand, are not as easily converted to cash but tend to earn a higher interest rate.
To take full advantage of earning interest, keep the bulk of your cash in the higher paying accounts. Move enough from those accounts into the lower interest paying checking account to keep up the minimum and pay any bills coming up within the next week or month.
To simplify financial administration, you can arrange for client payments to be made directly into your interest bearing account so the money can begin earning interest immediately.
Most banks will communicate with campground management applications so you can download your interest earnings into your digital ledger to become part of your financial report.
Saving on payroll
Payroll is your largest monthly expense, sitting at about 70% of your liability. If you switch from paying every two weeks to a twice monthly schedule, you eliminate the processing costs of two pay cycles worth of collecting, verifying, and calculating payroll data. You make 24 payments annually instead of 26.
You can cut payroll costs further by paying your employees through direct deposit. You save the cost of checks and the time you spend writing them out and delivering them.
Calculating payroll can become complicated due to required withholding for federal and state income taxes, programs such as Social Security, and other mandatory withholdings. You can save even more on the cost of administering payroll through the time you save on tabulating each paycheck, especially if you must pay overtime or have some part-time employees who do not work regular schedules.
Other ways to make or save money include buying used equipment and selling your unneeded items, deferring payments to vendors until the last moment, and renegotiating debts.
Balance your cash flow
Like many businesses, campgrounds and summer camps have peaks and troughs in the cash flow from week-to-week and month-to-month. Due to the way tuition and bills are paid, it is difficult to avoid times when incoming and outgoing funds do not match up well.
There are several methods of ensuring you have expected cash on hand as well as helping you make accurate forecasts about your future revenue.
Deposits and penalties
If you require a deposit upon registration, you can guard against lost future income. Make the deposit equal to at least 50% of the total price or monthly tuition. The amount should not be so little that parents feel comfortable writing it off if they change their minds but not so much as to be prohibitively expensive for entry.
Be sure your deposit policy is clear and included in enrollment contracts.
On the other hand, you want to avoid paying deposits to your vendors since that takes a chunk of money out of your wallet all at once. Ask your vendors to look at your credit history and past good relationship as insurance you will pay on time.
You can protect your cash flow in another way by charging penalties for late payment. If you have accounts receivable that have been past due for several months, contract with a collections agency to help you get payment.
The easiest way to keep track of your accounts receivable is by using an accounting software application, which is generally standard with a childcare management solution. You can set up flags and notifications in the billing and payment template to alert you when a payment has been missed by a certain number of days or if an account is in arrears for more than a specific amount in dollars.
The penalty amount will be added to the next invoice automatically, and the account will continue to be flagged until payment has been received.
Be smart about forecasting future revenue
The rule of thumb for any childcare business is to project enrollment to be 85% or less, especially when you are first starting out. If you project 100% enrollment, you risk over-committing to debt obligations for supplies that you will not use. Always factor in a 15% vacancy rate for a conservative estimate of anticipated income and expenses.
If you receive government reimbursements, be aware that it may be 30 to 90 days before your reimbursements arrive. Also, if you have been in business for less than six months, be prepared to be reimbursed at a one-star level regardless of your actual star rating.
You can use the dashboard on your campground management software for an overview of your finances along with other aspects of your business. If you want to drill down into a specific parameter, you can easily do so.
When forecasting your future income and expenses, look into your historical data as a guide and underestimate income and overestimate expenses.
Campground management software can help you increase your cash flow by giving you the ability to monitor your finances so you can find areas where you can save money and time while identifying potential revenue streams that can help balance your expenses.
Everything about your financial position becomes more visible and accessible with centrally stored data automated activities.