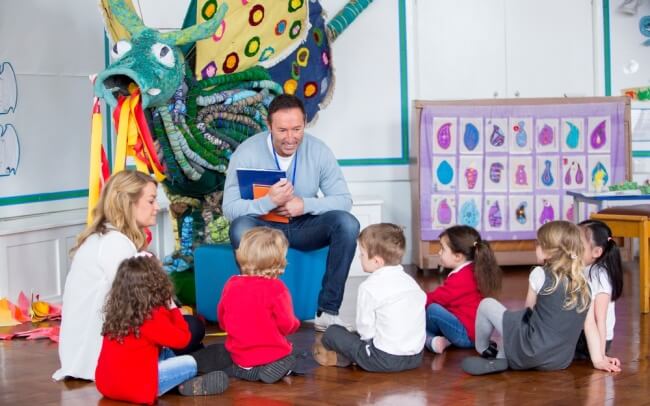 Tracking attendance is important in many of the processes of operating a childcare center. Government regulations, planning, and insurance all require accurate records of attendance to ensure the safety and security of the children in your care.
In the chaos of sign in and sign out, or the overwhelming requirements of field trips and other events requiring transportation, the primary worry of the adults is whether every child is accounted for. When parents divorce, the childcare facility may become caught in the middle of a custody dispute. Simply planning the day to day operations requires the knowledge of how many children you will be serving on any given day.
Let's take a deeper look into why attendance tracking is so important to your childcare facility and how you can make the process more efficient and accurate for you, your staff, and your clients.
Government requirements
Attendance tracking is required by state regulation. In order to obtain and retain a license to operate a childcare facility, you must be able to show you are tracking attendance, including the accuracy of the records and access to prior attendance sheets.
Licensing audits require you to prove the accuracy of your attendance records and how easily you can locate records from the past.
Attendance is required before and after every transportation event. If you provide transportation to and from your center to school or on field trips, you must have a way to show you have the same kids you started with.
Attendance is a step in the process of keeping every child safe and secure. As the trusted childcare provider, it is up to you to show parents how you keep track of their children.
If you accept parents who require subsidized care, the government programs in charge of reimbursement require records showing that the children attended on the dates the parents stated. Accurate attendance records are required to confirm the claims of both your facility and the parents.
Custody disputes
Unfortunately, your facility occasionally may find itself in the middle of a custody dispute between separated or divorced parents. If a parent makes a claim that he or she was denied rightful time with the child, you may be required to produce records showing when the child was in your care and who signed the attendance sheet for the child.
You must have accurate records to avoid blame being placed on your business.
Operations and planning
Without attendance records, you have no way to plan for tomorrow, much less the future of your business.
Daily attendance records show you how many supplies you are likely to need, including items for meal service.
Full-time equivalent status is an important metric illustrated by attendance records used in hiring, enrollment, and scheduling.
Attendance averages also tell you how many teachers you need on a daily basis to comply with the caregiver to child ratio mandated by the state.
The ratio of caregiver to children depends on the age ranges you serve. Small children generally require more supervision so the ratio of children to teacher will be smaller. Older children who can operate independently can be supervised in larger groups. Understanding your current student population lets you know how many teachers to hire and when to schedule them.
Attendance records also inform your decisions about activities to offer, room setup and rotation, and other daily, weekly, and monthly processes.
Long-term planning also depends on keeping long-term attendance records to analyze for future business decisions. Hiring teachers, providing space, and maintaining supplies and facilities all depend on knowing how many children are expected to attend each year, how much turnover you have in clientele, and if there is a routine issue with late pickups or drop-offs, absenteeism, or payments.
Type of records
Daily logs - the daily log includes not only attendance but any notes you may have on a child's behavior, progress, or daily experience. Parent satisfaction increases when this information is made available in an easily accessed format. The daily log also contains notes left by parents and observations of unusual behavior or circumstances during drop off or pick up.
Incident reports - anytime a child has an accident or shows a negative behavioral trend you should make a note in an incident report. You will keep parents in the loop about how their children are dealing with childcare and maintain a legal record in case a parent or guardian decides to sue your business.
Parent satisfaction and child safety are only two reasons to keep daily logs and incident reports. Recordkeeping and prompt insurance notifications show the state licensing agency your commitment to safety and compliance.
Anytime you feel an incident may lead to a claim, you should protect your business by keeping proper records.
Improving attendance tracking
If you keep manual records, updating the attendance form template can introduce some efficiency into your process. Each sheet should be well-organized to streamline parent sign in and out. Parents need space to sign, initial, and write the time while keeping everything legible. Be prepared for each day with plenty of copies of your attendance sheets and keep a digital clock near the check-in station to preserve the accuracy of your records.
To reduce your need for storage, manual filing, and paper, you can take your attendance digitally. Keeping attendance electronically speeds up the sing in process and time to access exponentially and eliminates the need to print paper copies and store attendance records.
Daily review of attendance is a snap with a childcare management solution. Errors are easily highlighted, and records rapidly searched when documentation is kept in a central database.
Attendance tracking software allows parents to quickly sign their children in and out of the facility without wandering around looking for their child's name on a list or in a folder.
Multiple sign-in checkpoints can be supplied from which any parent can sign in any child.
No more scrums form waiting for the same notebook or sign in sheet.
You will have higher accuracy on timestamps when you use electronic attendance as well.
Attendance is required for security, compliance, and planning. Keep it simple with electronic attendance tracking that allows parents to drop off and pick up quickly while you maintain records for licensing audits and operational planning.