Presenting the New After School Guide from EZChildTrack
With the right software and toolset, your after school program can truly take off. In our guide, you'll learn how childcare management software can centralize, streamline, and simplify operations and allow you to focus on what really matters: providing the hightest quality childcare possible.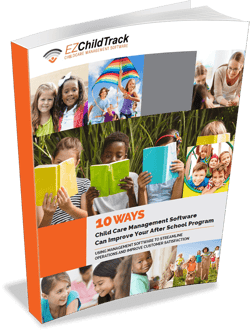 Read more about benefits, including:
Automated billing
Payment processing
Calendar-based enrollment and scheduling
Meal management and attendance tracking
Customized reports
Communication tools
And much more
Simply fill out the form and start learning how to truly optimize your childcare.